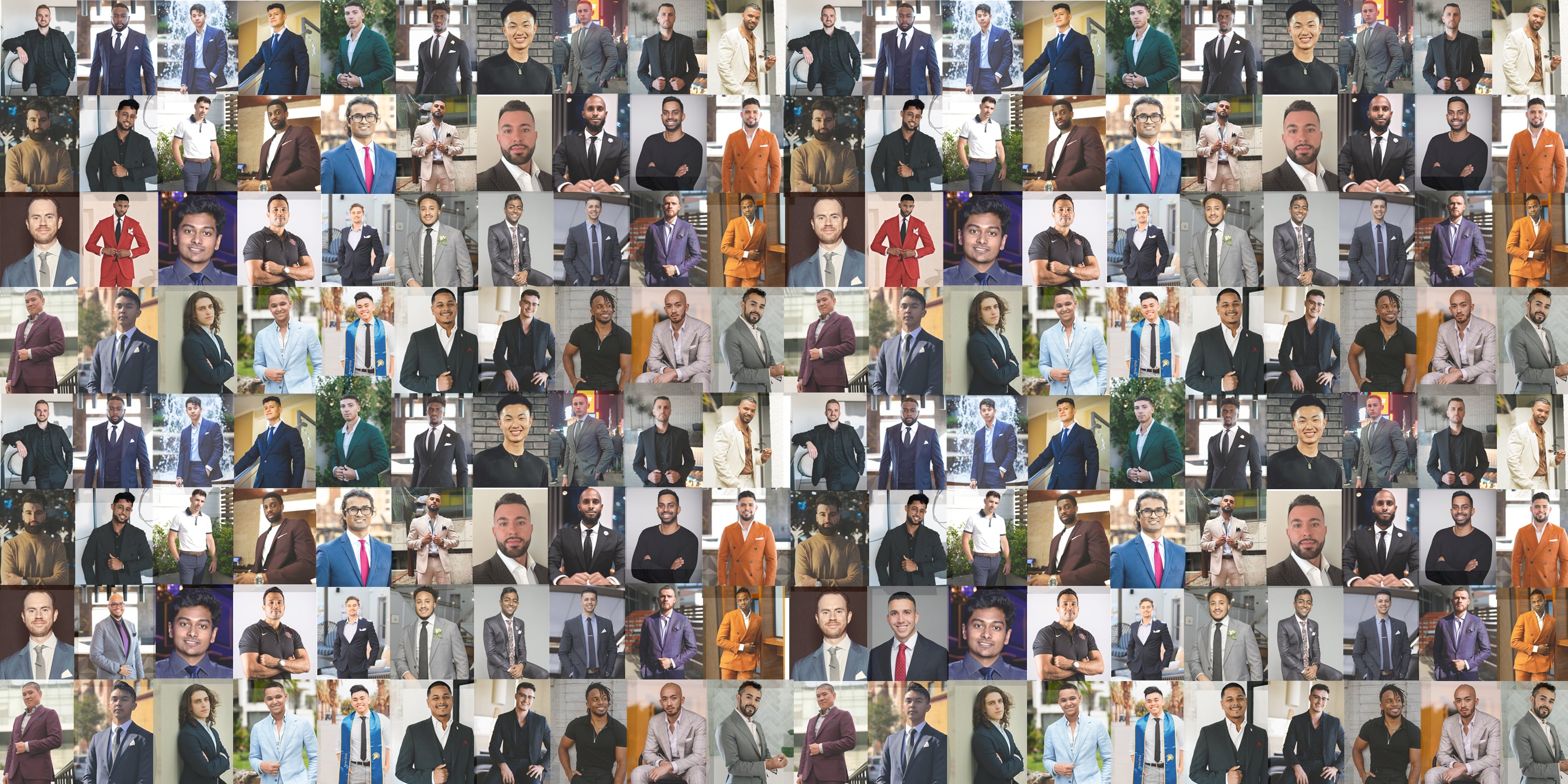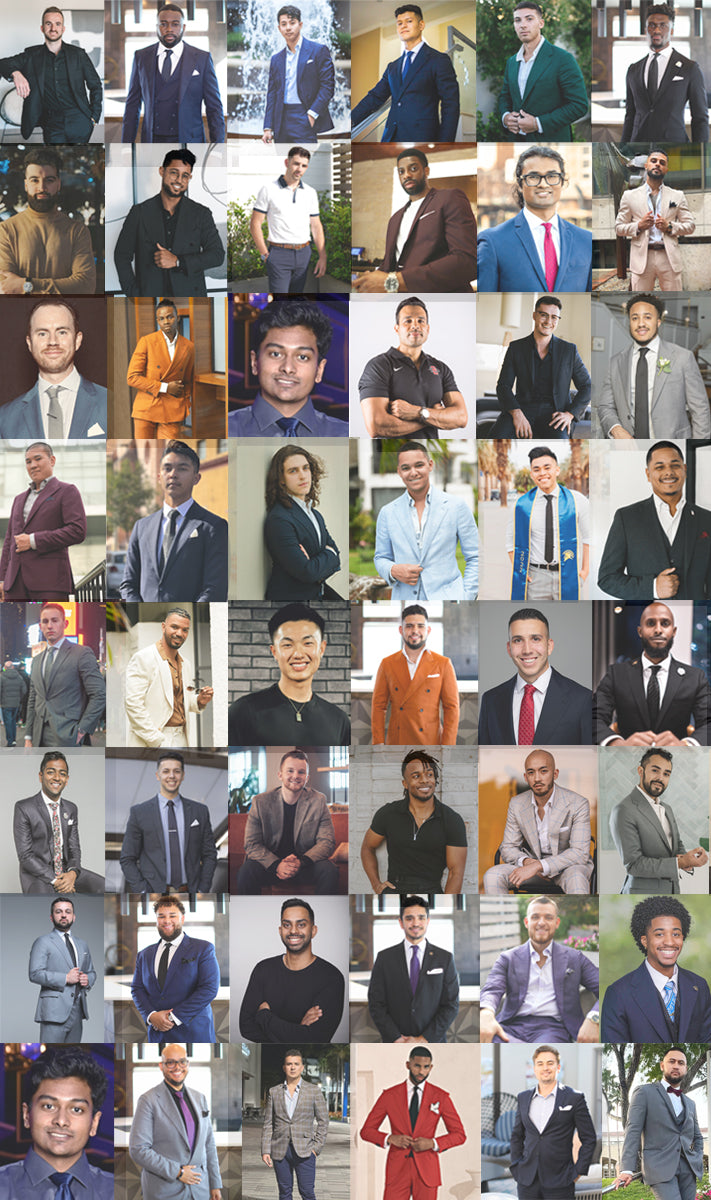 For Men Who Want To Unlock Their FULL Potential and Become The 1% Man.
Become ELITE, Become EXCLUSIVE,
Become THE STANDARD
Imagine being a part of an EXCLUSIVE network of men, with access to HIGH-LEVEL masterminds, PRIVATE UPSCALE events, INDUSTRY EXPERTS in both FITNESS and STYLE, more INCOME, more EMOTIONAL INTELLIGIENCE and a STEP BY STEP Blueprint on how to achieve all of this with
DIRECT ACCESS to the People who HAVE...

Joseph Hines & Hafeez Baoku
The Standard - Founders
What is the Standard?
The Standard is an exclusive community of high performing men committed to personal excellence, assisting others and leaving a legacy of greatness.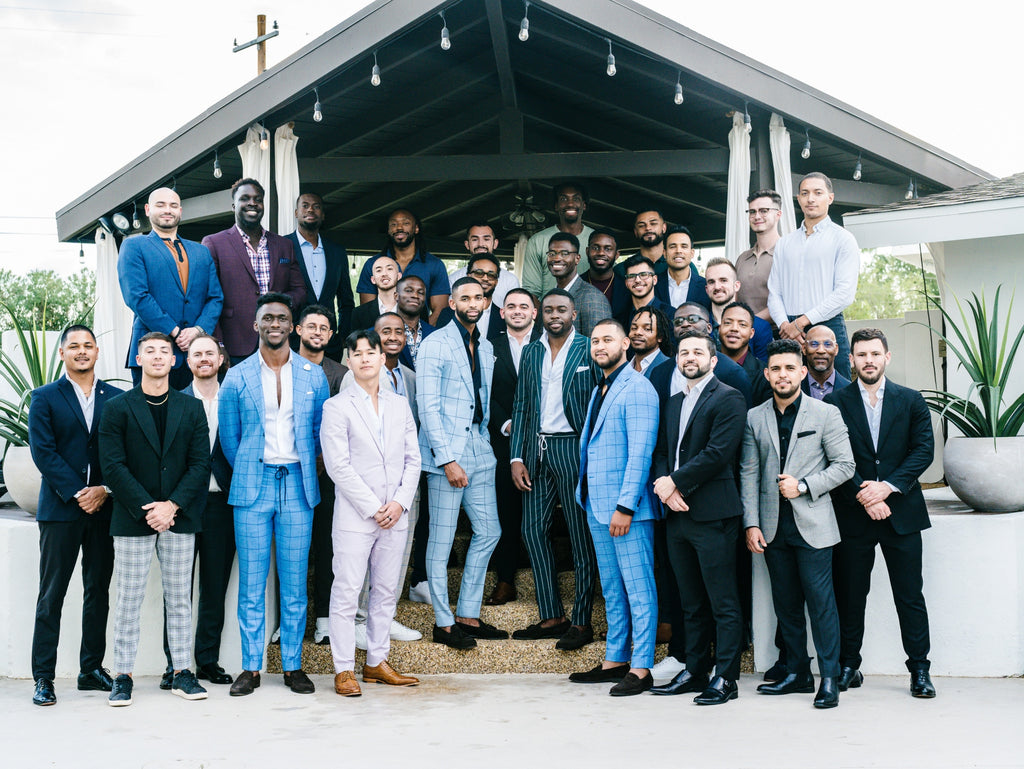 The Standard Core Values
By working alongside like-minded men committed to excellence, you will find yourself setting The Standard as opposed to being standard.
Excellence- A desire to be excellent physically, emotionally, spiritually, financially and socially. 

Assisting- A desire to work together and help other men for the greater good of seeing everyone win. 

Legacy- A desire to build generational wealth, teach generational habits and leave a generational impact with a strong family.


APPLY NOW
How does it work?
The Standard is an International network of high-performing
men and INDUSTRY LEADERS looking to instantly connect with those who want to embody excellence, and get to the NEXT LEVEL by using the following mediums.
Genuine Connections

Connect with High Performing Men

Captivating Events

Celebrate Your Success

Exceptional Resources

Add a Zero to your Net Worth

On-board with us!

Join NOW to get IMMEDIATE support
What Comes With The Standard Membership?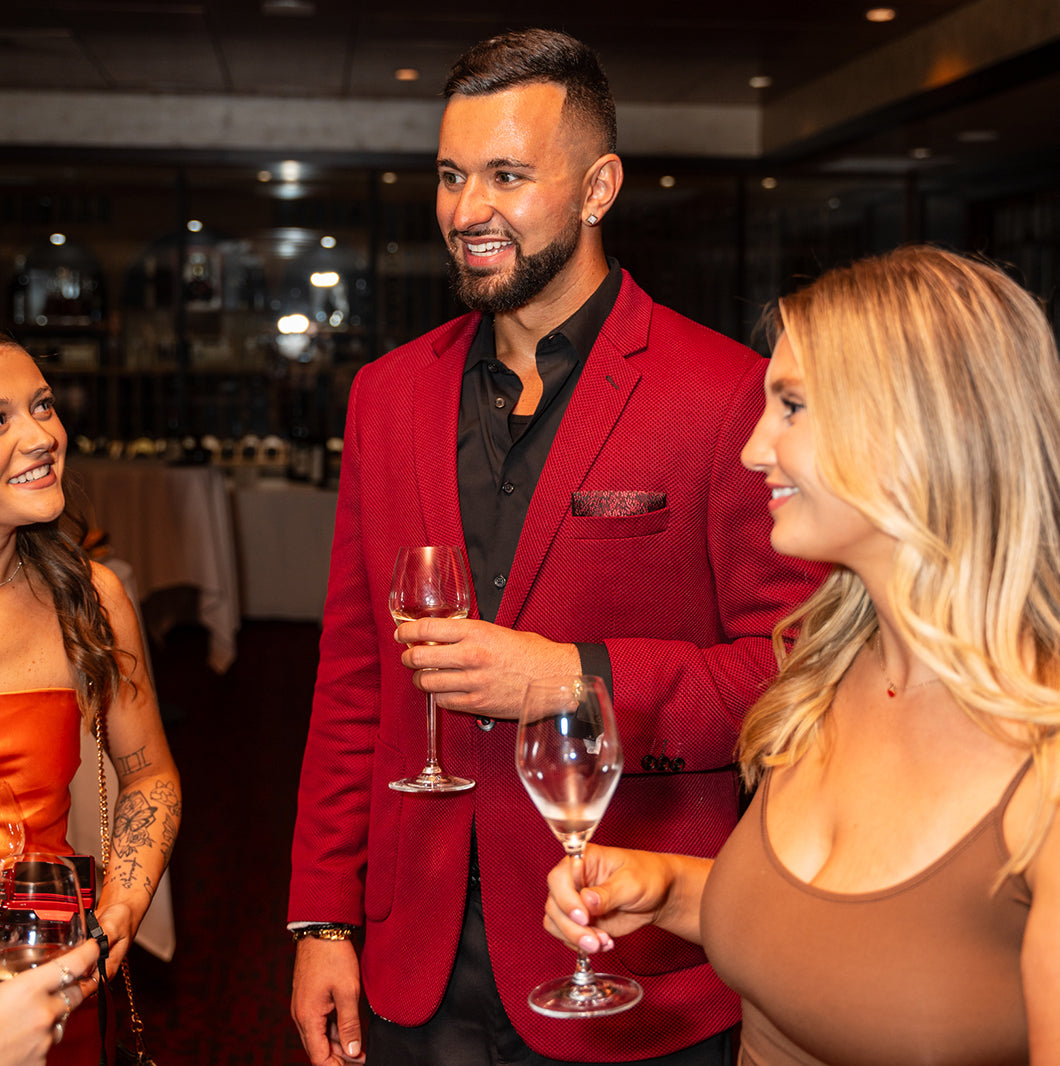 The Standard Social
Access to our exclusive members-only, luxury social that we host across the country created for the purposes of helping men and women connect, converse and celebrate with one another.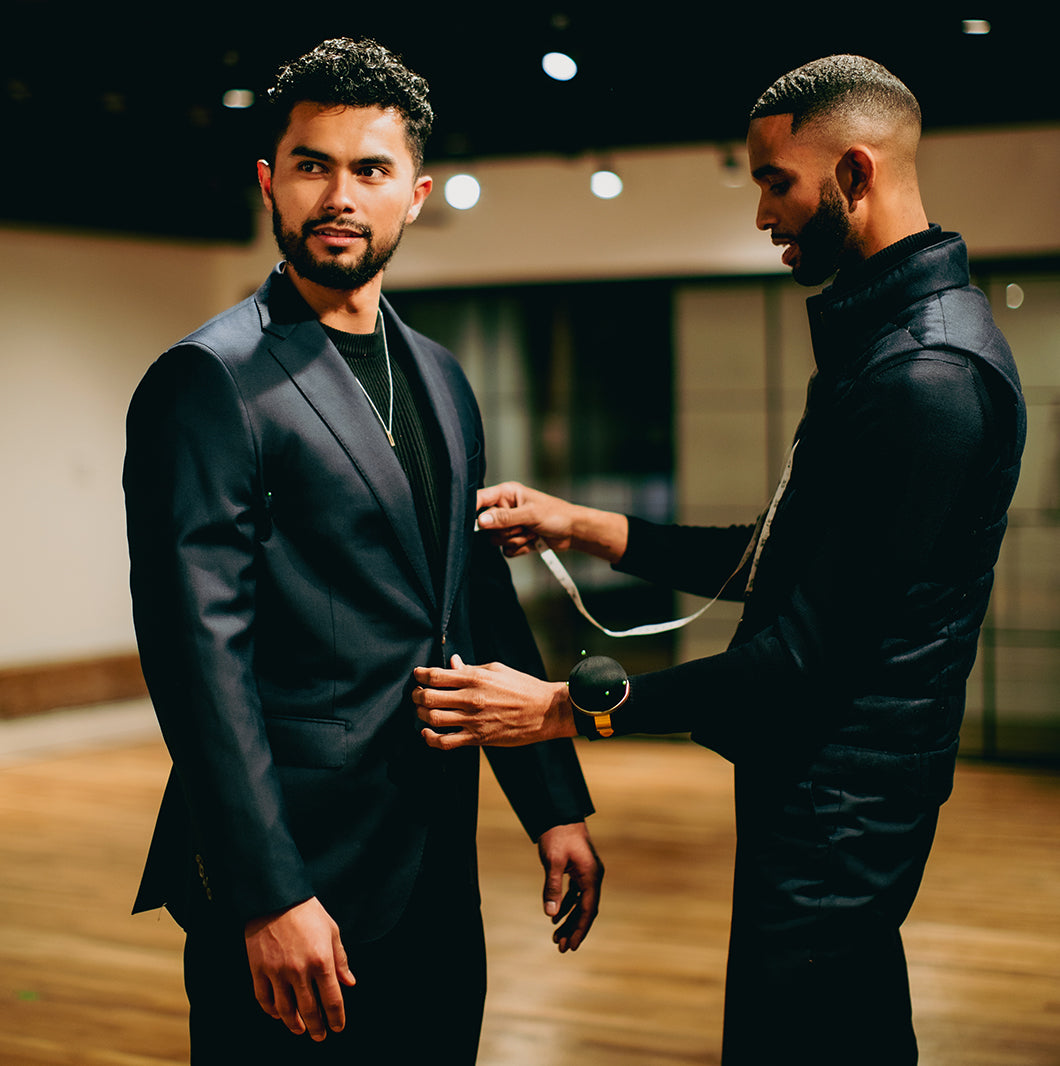 The Standard Suits
Access to our members only clothing collection that launches seasonally, which is known as our "uniform of excellence."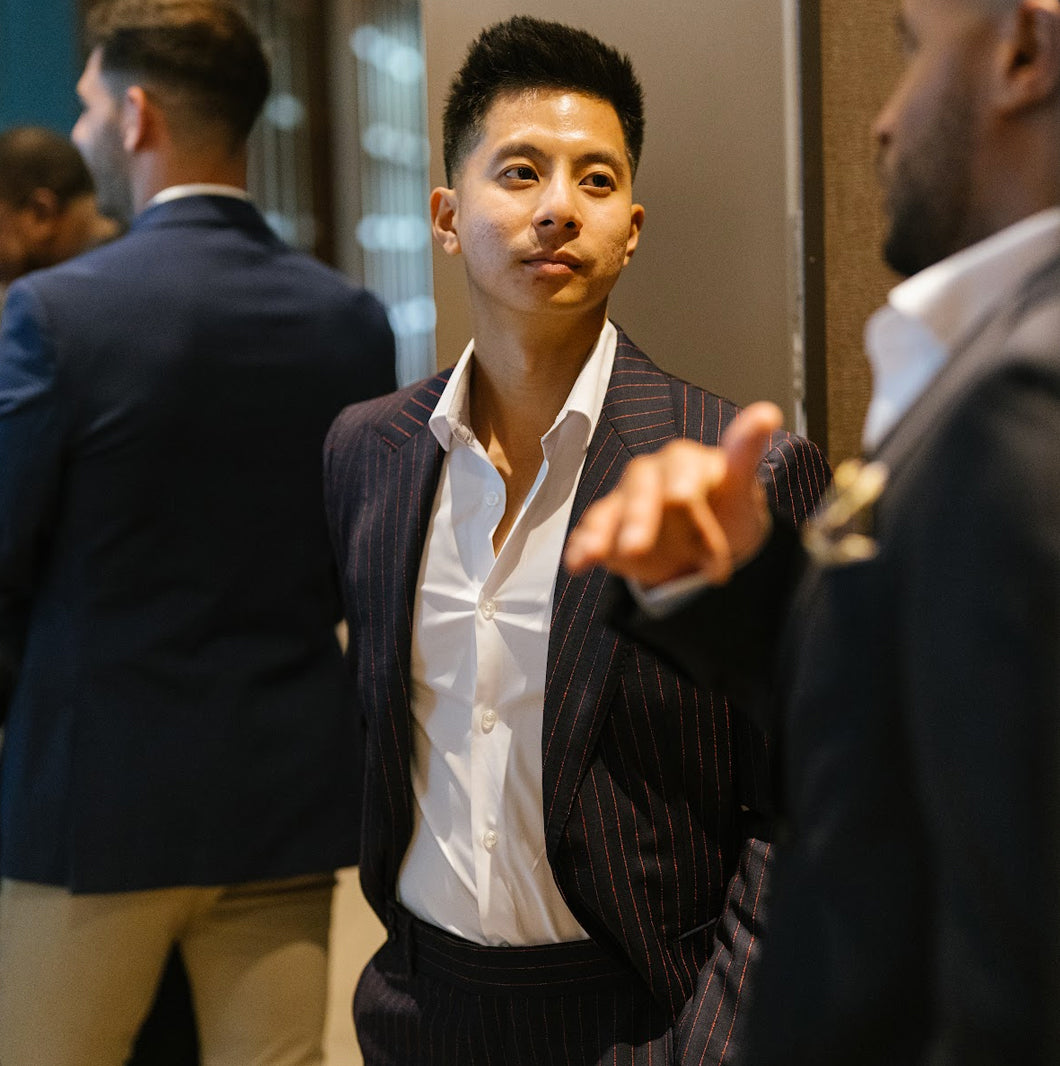 The Standard Server
Access to our private online server that contains a plethora of tools and resources and facilitates in-person connections to optimize success.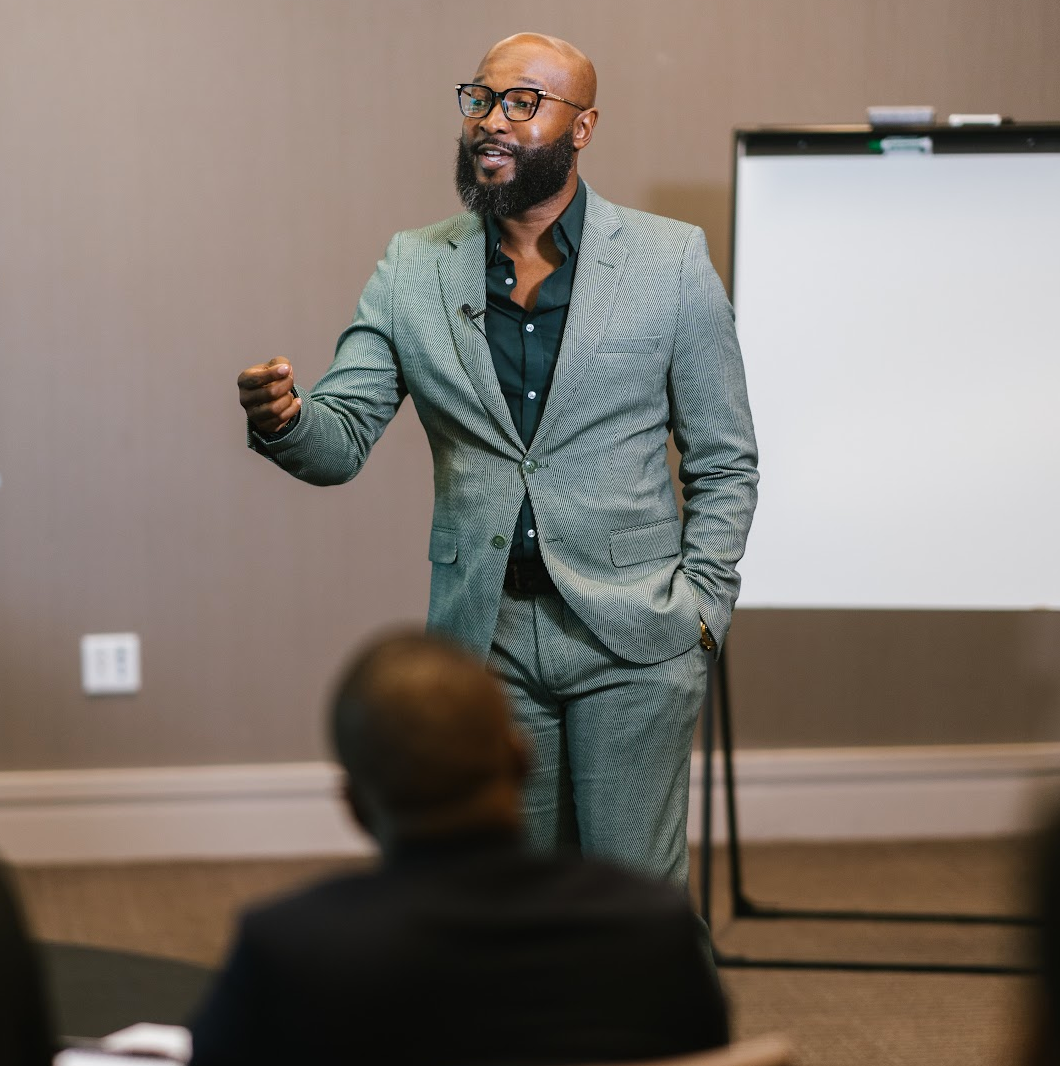 The Standard Coaching
Access to additional coaching from C-Suite Executives and 7 Figure + Entrepreneurs.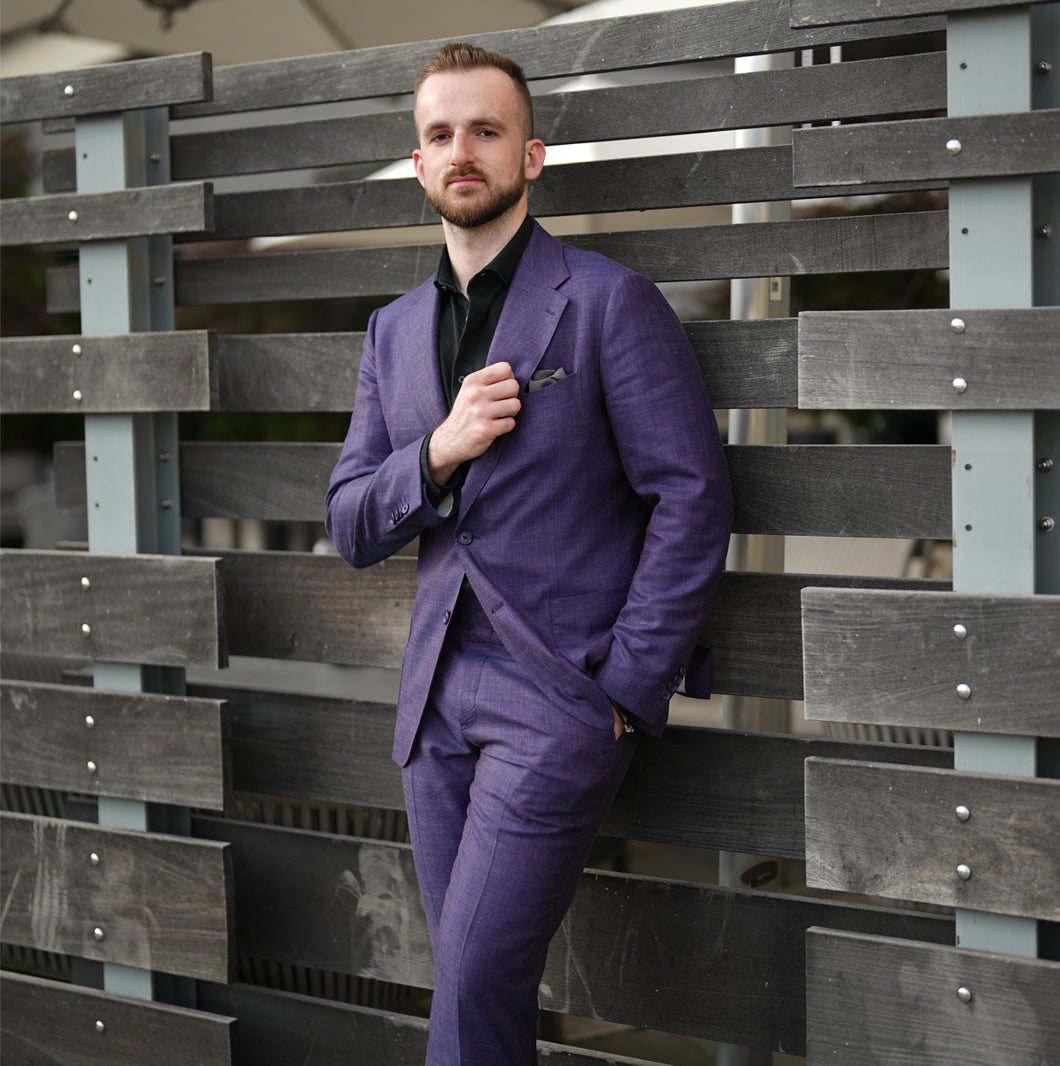 The Standard Lookbooks
Access to personally curated look books made seasonally to help improve and upgrade the style of the men in the community.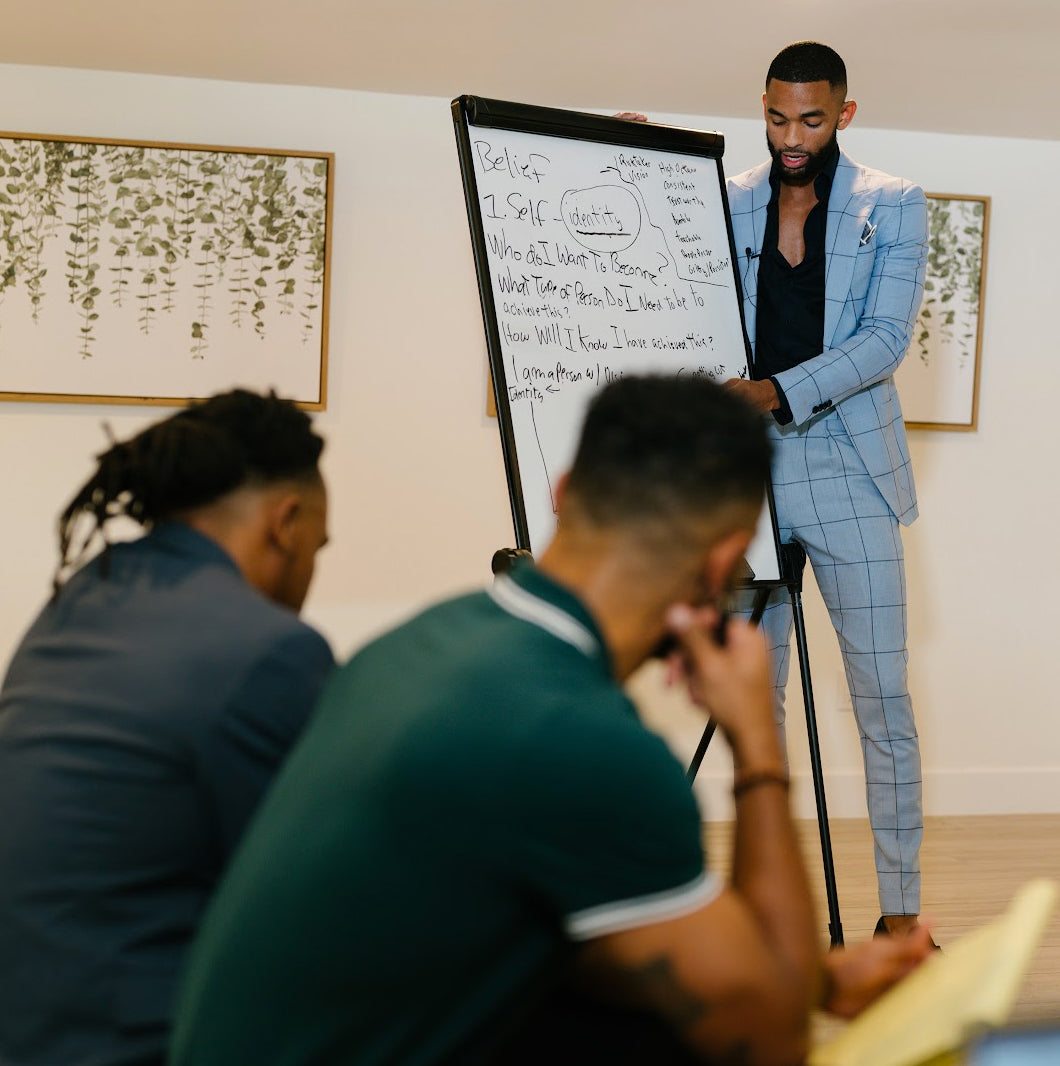 The Standard Masterclass
Access to our bi-weekly virtual masterclasses taught by different members of the community on a myriad of topics within our five pillars.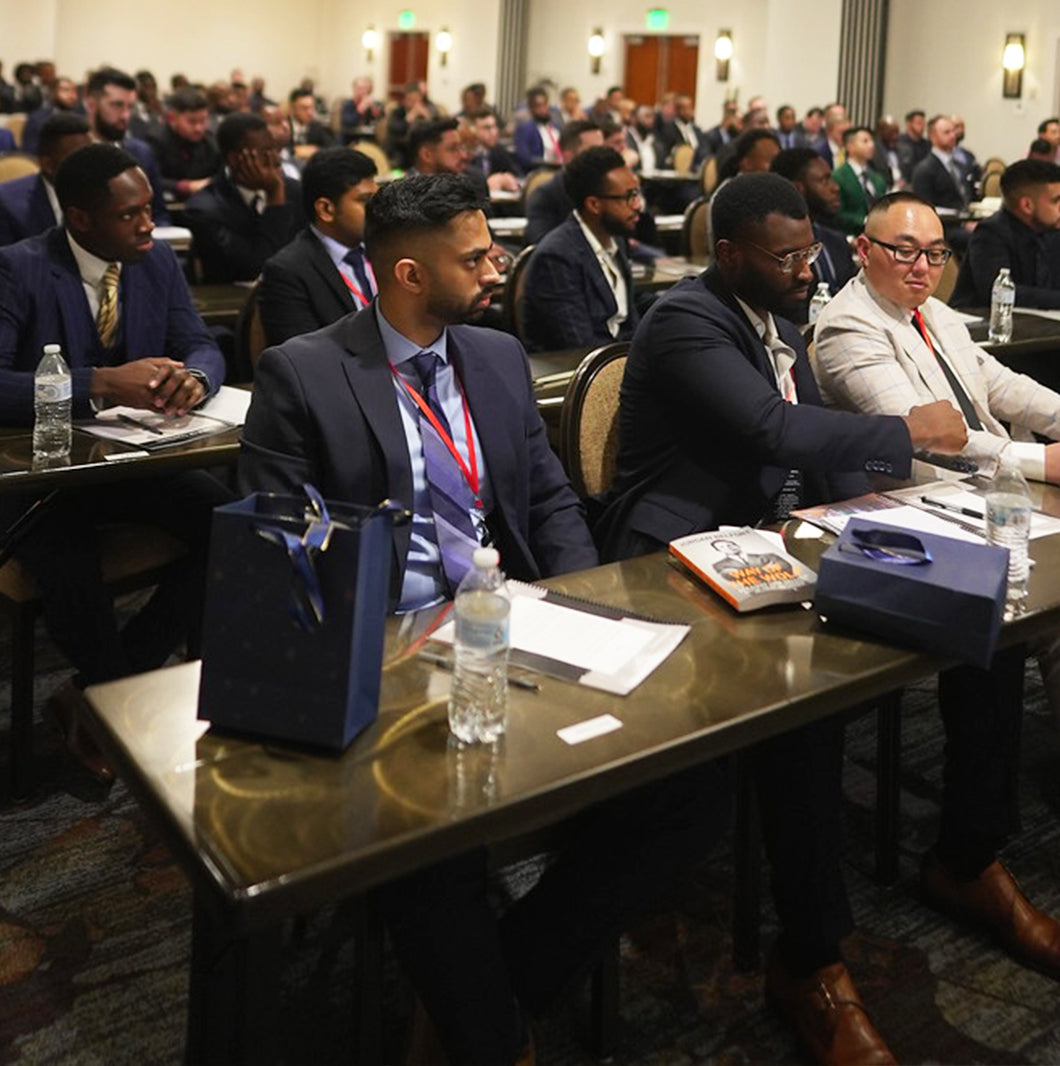 The Standard Conference
Access to our annual conference where the men of The Standard from all across the world gather to be supported, equipped, and empowered for the upcoming year.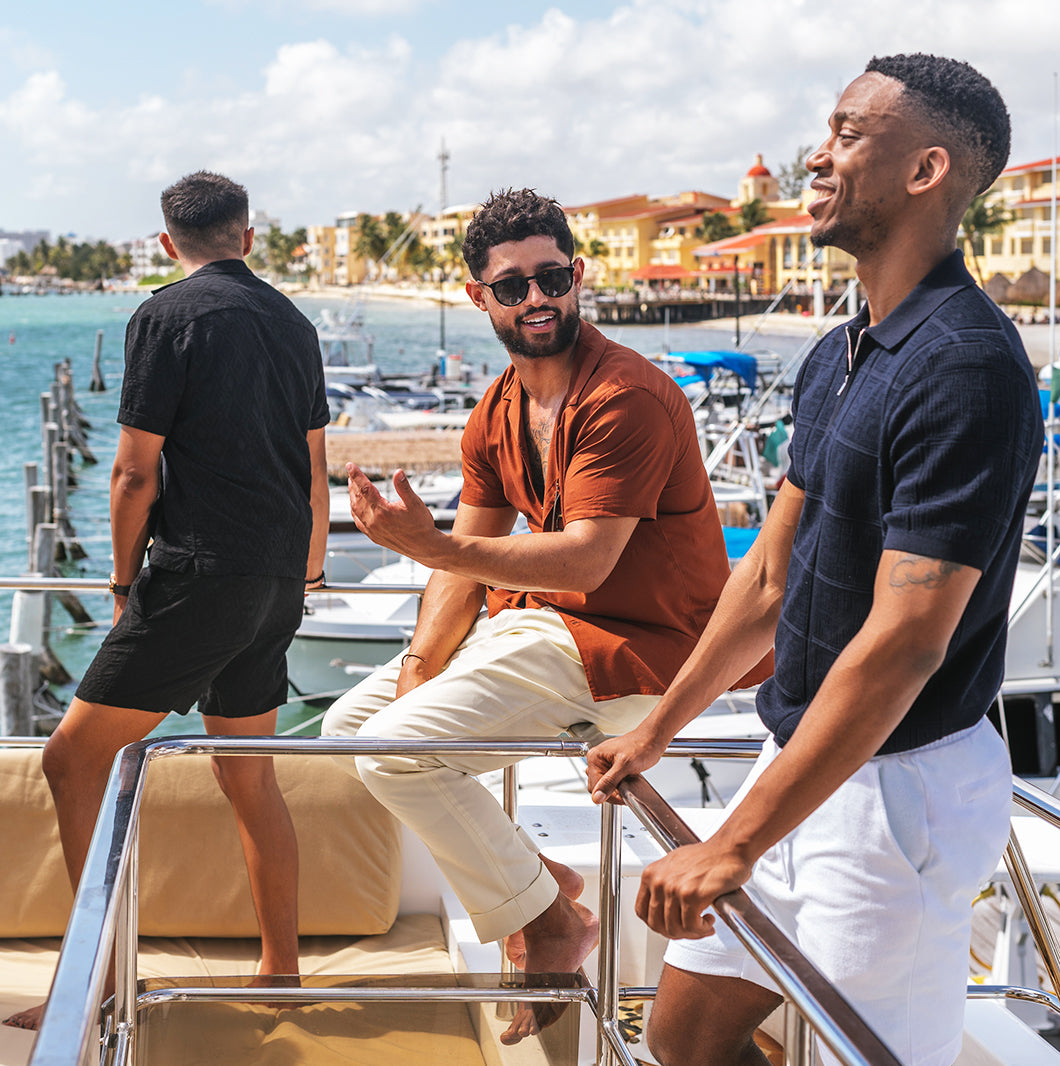 The Standard Experience
Access to our 4 day weekend celebrations where we travel to different cities across the world to celebrate life, success, wealth, prosperity and excellence.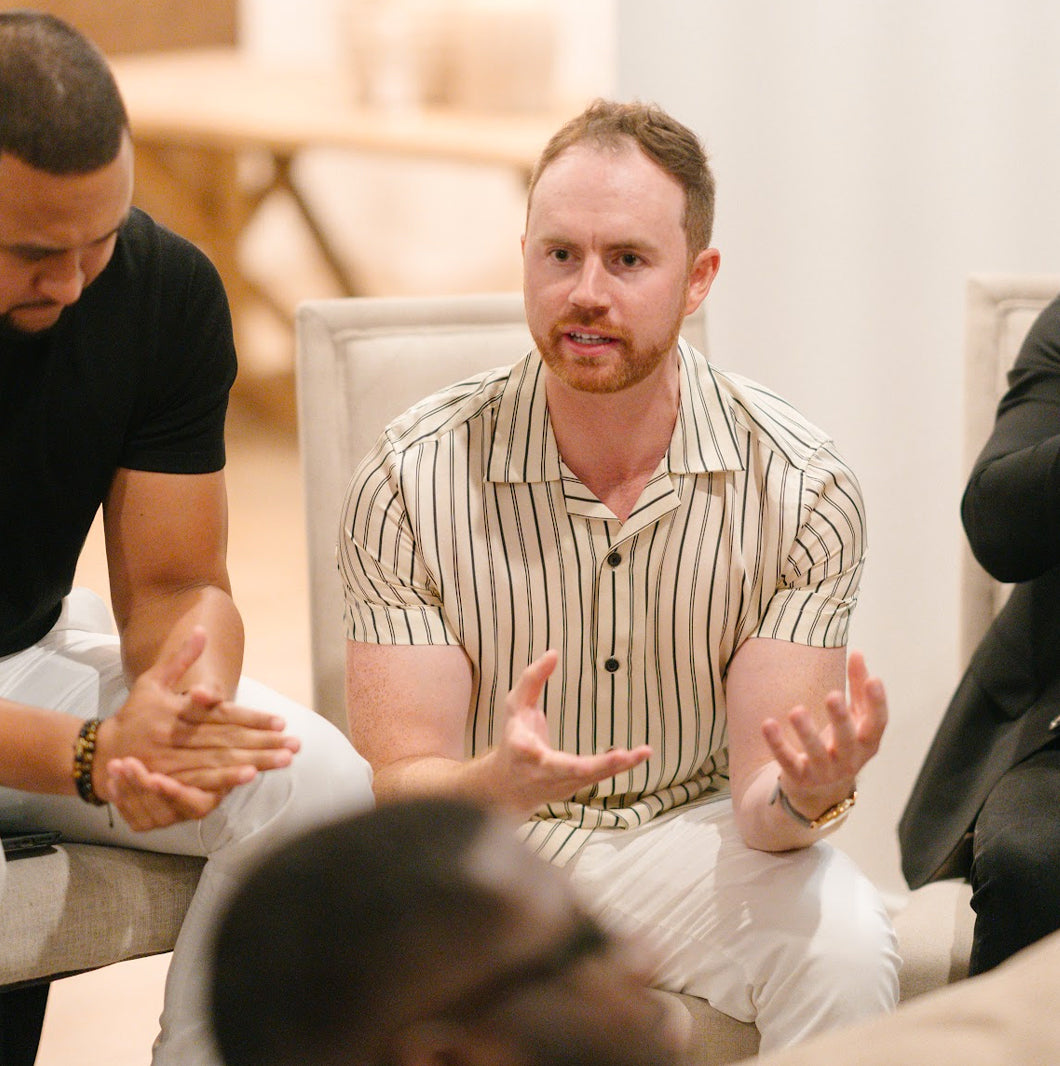 The Standard Missions
Access to our mission support where we provide accountability and assistance for the unique goals of each Standard Man.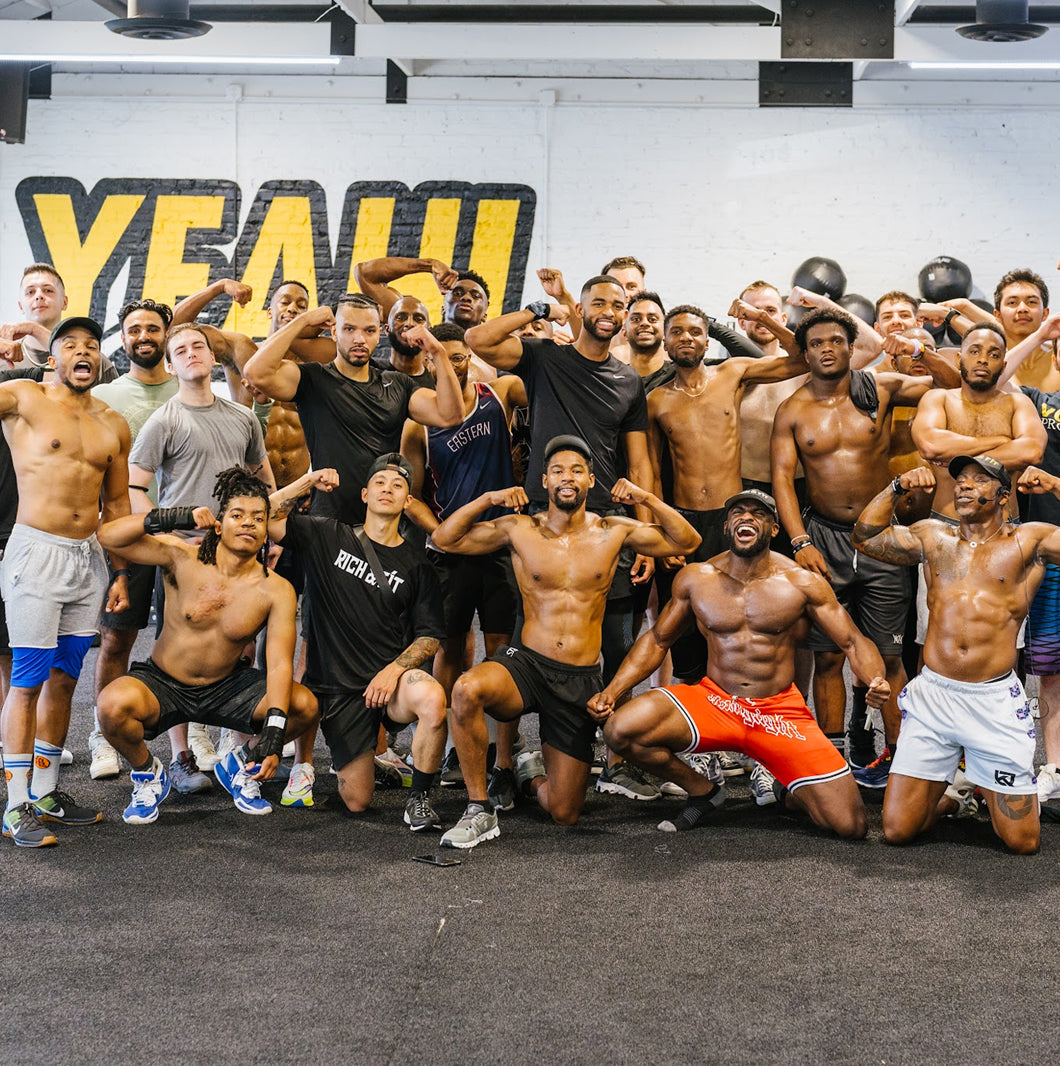 The Standard Workouts
Access to our private members only group workouts at some of the most exclusive gyms across the country.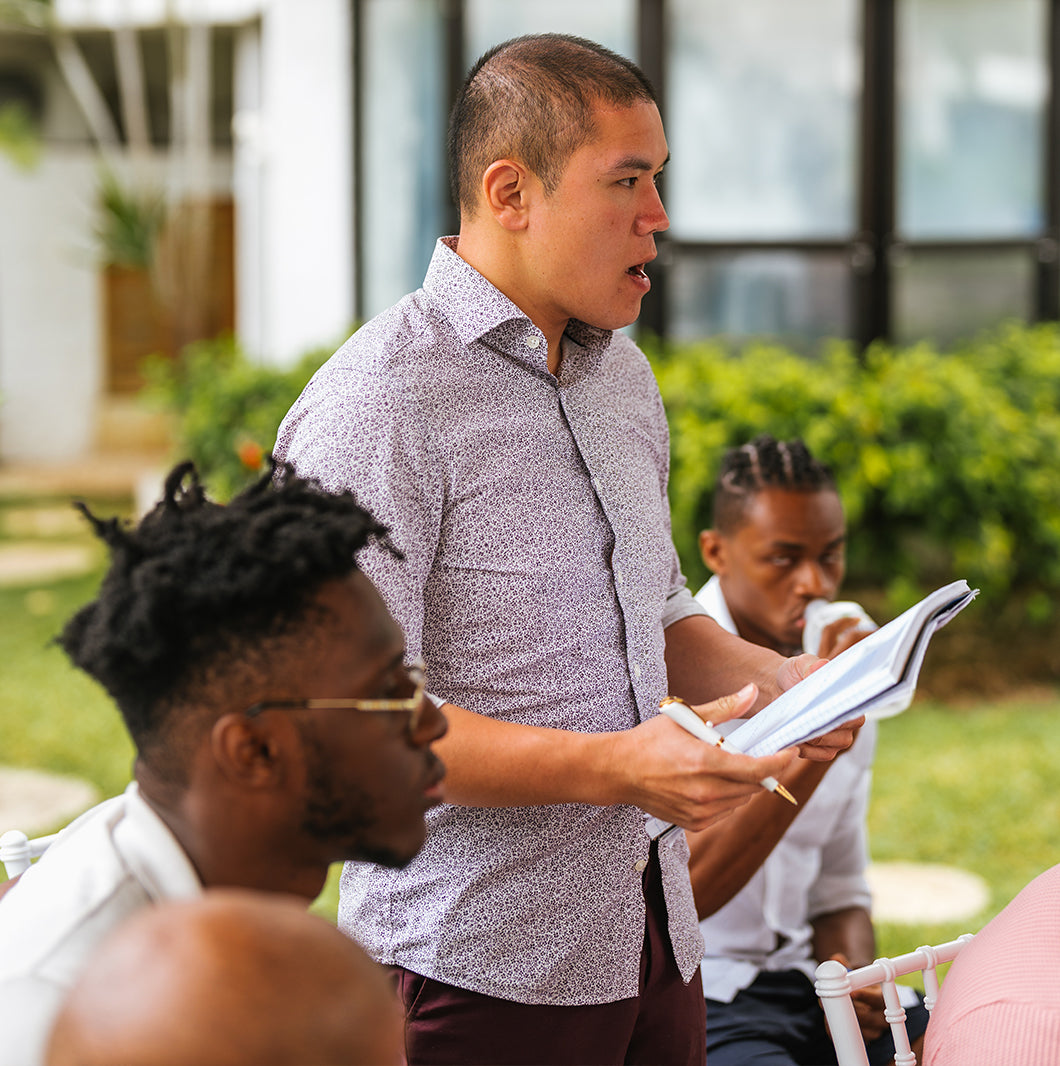 The Standard Workshops
Access to our workshops and masterminds across the country designed to create a comprehensive plan to help each Standard Man achieve his goals for the fiscal year.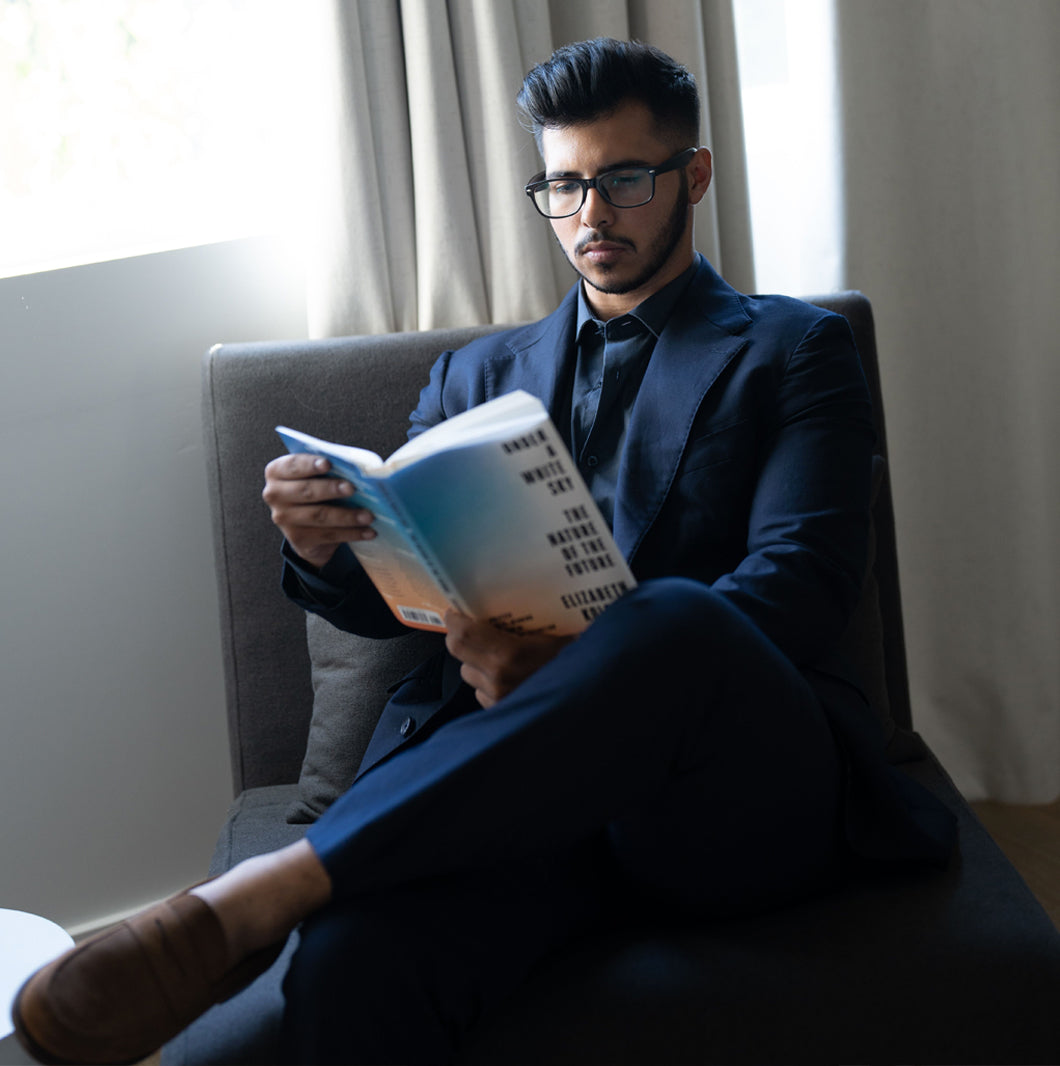 The Standard Library
Access to our digital library which contains hundreds of books, articles, courses videos, and resources around the topic of self-development and becoming a man of overall excellence.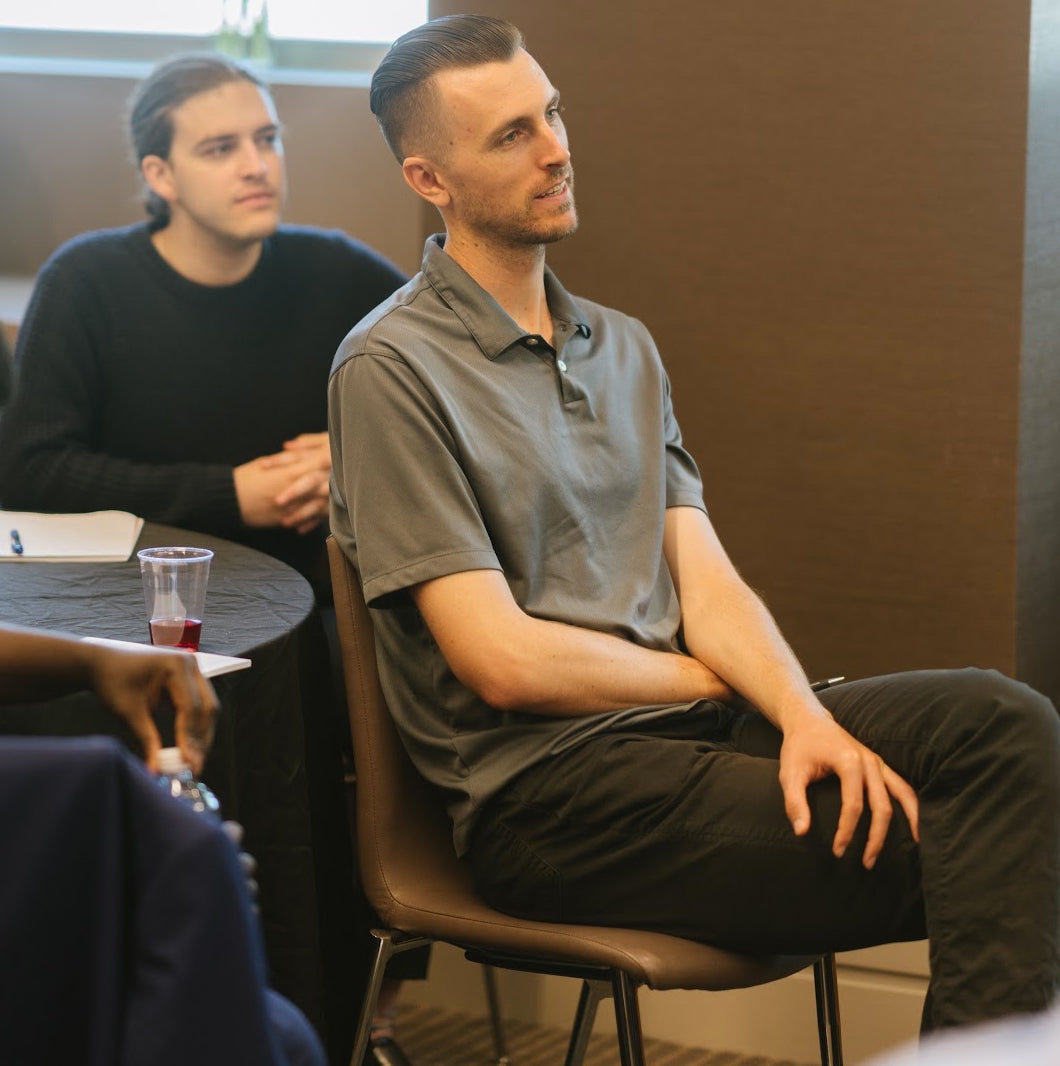 The Standard Database
Access to our exclusive online database of high performing men across the world which will allow instantaneous access and support to creating genuine connections.
Whether you want to start your next successful business, get in the best shape of your life, build your real estate portfolio, or improve your image The Standard gives you IMMEDIATE assistance in helping you ACHIEVE your GOALS.
ARE YOU BIG ON EXCLUSIVE COMMUNITIES?
Gain ACCOUNTABILITY and LOCAL support from INDUSTRY EXPERTS

Community and BROTHERHOOD to share trials and tribulations with

Ability to meet TOP INFLUENCERS in the WORLD in person

Be around other HIGH-PERFORMING and AMBITIOUS men
ARE YOU BIG ON PRIVATE EXPERIENCES?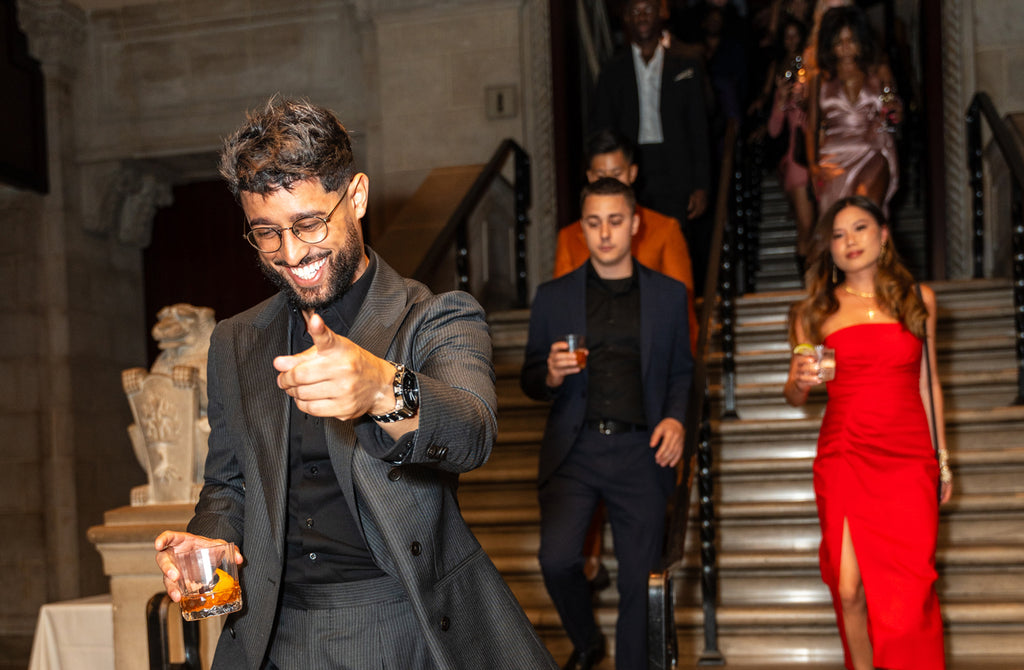 Gain ACCESS to EXCLUSIVE LUXURY EVENTS

Experience PRIVATE YACHTS, MANSIONS and PENTHOUSES

Travel to EXCLUSIVE DESTINATIONS and PRIVATE CLUBS around the world

Connect with HIGH PERFORMING men across the wrold.
ARE YOU BIG ON KNOWLEDGE AND WISDOM?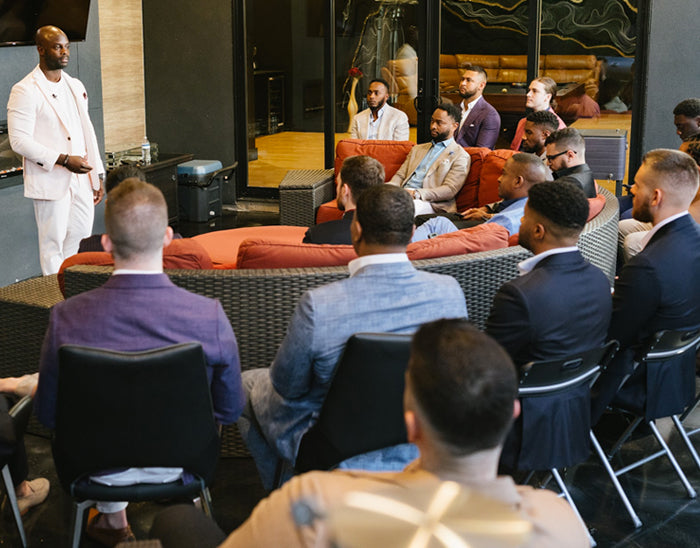 Learn from 100+ HOURS of self development content from our MASTERCLASS MONDAY catalog.

Gather info from INDUSTRY EXPERTS in MULTIPLE INDUSTRIES

Gain ACCESS to our 24-hour
STANDARD LIBRARY which houses around the clock educational content which is ALWAYS being updated by the community

Recieve the blueprint to your DREAM OUTCOME and transition out of work you no longer want to do
Who is The Standard For?
The Standard membership is right for you...
If you are SERIOUS not just CURIOUS about how to take your income to 6 figures plus


If you are ready to be a part of an EXCLUSIVE-HIGH PERFORMING community


If you want to be around INDUSTRY-EXPERTS


If you are ready to take your image to the NEXT LEVEL and brand yourself


If you are ready to discover how to attract the women of your DREAMS by being the COMPLETE package


If you hate complacency and are ready to MAX OUT in every area of your life


If you are willing to play an ACTIVE role in upholding a community of excellence


If you desire to leave a lasting LEGACY with a strong family.

APPLY NOW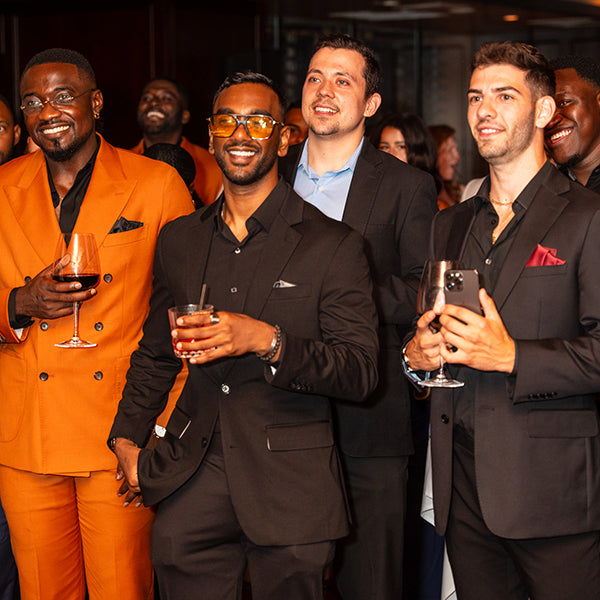 How Do We Achieve This?
"If you want to go fast you travel by yourself, if you want to go far travel with others."
How does The Standard Achieve it's mission?
The Standard achieves its mission by cultivating Genuine Connections, curating Captivating Events, and providing Exceptional Resources for every Standard Man.
What does that look like?
Connections: We cultivate genuine connections to optimize the success of the men in the community by growing their network.
Events: We curate captivating events to create opportunities for men to build with one another and enjoy the fruits of their labor.
Resources: We provide exceptional resources and information to add a zero to the net worth of every man in the community.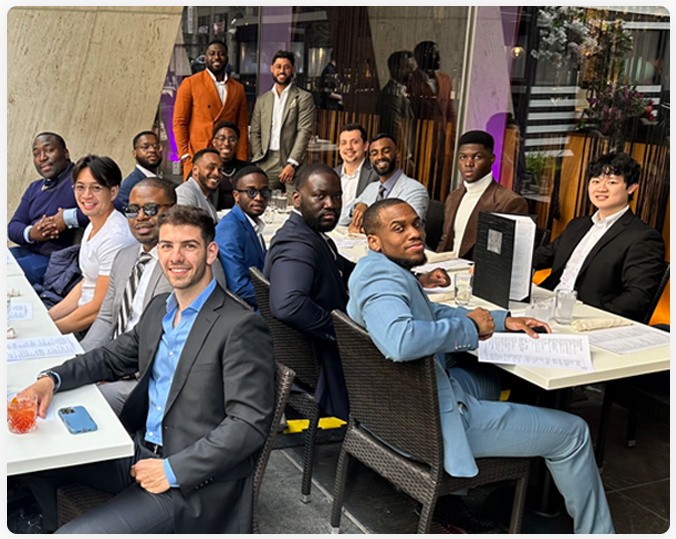 The Standard Missions Control
The Standard missions control is a built in system that incentivizes both member's and industry experts to help you achieve your goals which we call missions from Day 1 through our 3-step process.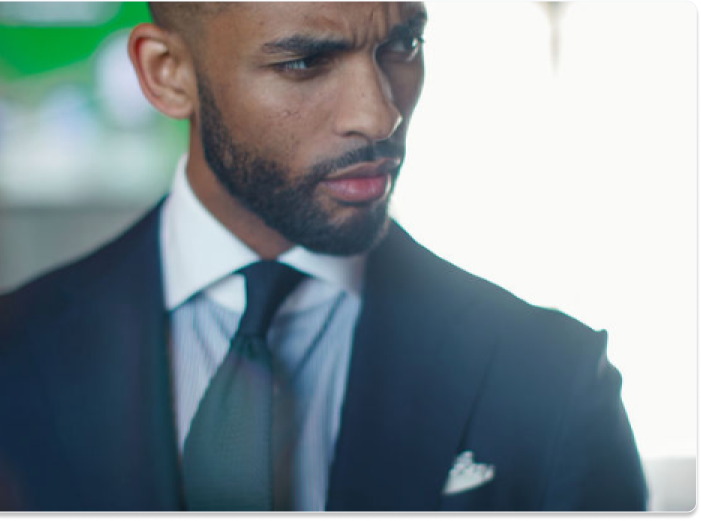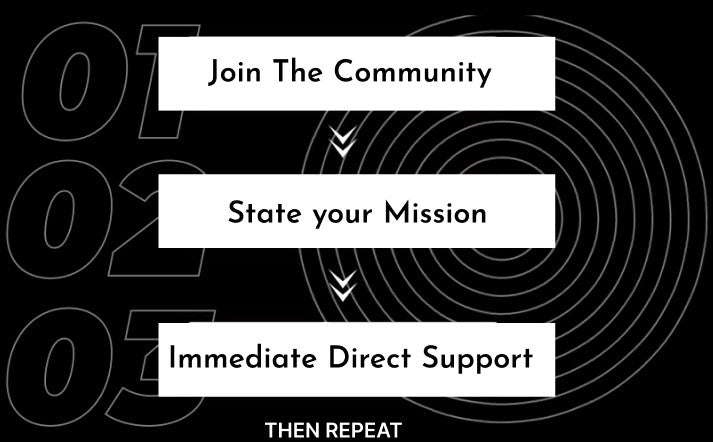 3 Fundamental Principles
Success is NOT a solo journey
Other people's experiences are valuable when looking to reduce the time it takes to complete a mission.
There is enough success out there for EVERY man willing to put in the work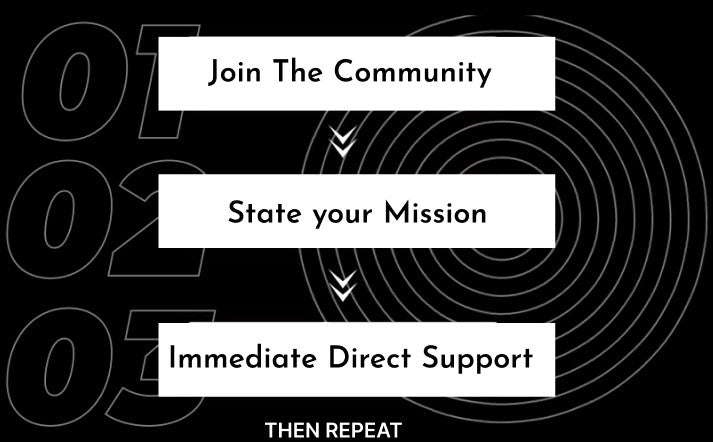 APPLY NOW

What is part of your membership?
The Standard Community
The Standard Masterclasses
The Standard Workshops
The Standard Coaching
The Standard Masterminds
The Standard Library
The Standard Social
The Standard Regional Meetups
The Standard Missions
The Standard Lookbooks
The men that you associate with will either guide you to
your success or lead you to your failure.

The Standard Membership Breakdown
The Standard Community
$10,000 value
The Standard Masterminds
$5,000 value
The Standard Library
$5,000 value
The Standard Database
$5,000 value
value over
$25,000+
APPLY NOW
FREQUENTLY ASKED QUESTIONS
What Is The Standard?

The Standard is a community of high performing men who work together to unlock their full
potential physically, emotionally, spiritually and financially
Is The Standard only an online community?

No, it is not. The Standard is a digital community that facilitates real life in person
connections and community. While touch points happen online, the relationships are built in
person. We have in-person events and members in every major city in the United States such as:
New York, Washington DC, Atlanta, Charlotte, Orlando, Tampa, Miami, Dallas, Houston,
Chicago, Denver, Los Angeles, San Diego, San Francisco, Seattle and much more.
Once I join The Standard, what happens next?

Once you've joined The Standard three things happen...
1) You are connected to a local liaison within 48 hours whose job is to connect and support you
into the community.
2) You go through orientation and take an evaluation so we can assess your strength and
weakness and support your needs.
3) You will receive access to The Standard Library, Masterclass Mondays, Digital Community as
well as being connected with an expert in your field of weakness.
I'm not from the United States, can I join The Standard?

Yes you can. We have a liaison dedicated to the success and well-being of international
members and The Standard has a plethora of tools and resources that can be accessed from
anywhere in the globe. We are also cultivating meet ups in different parts of the world for the
men to meet.
How old do you have to be to join The Standard.

You have to be at least 18 years old to join The Standard, which is only allowed on a special
case by case basis. Ideally, we want our members to be 21 years old as the median age of The
Standard is 28 years old.
Can I buy a suit without being a member?

No. Currently the suits are only for those who are members.
Is The Standard for single men only?

No. Currently the demographics of The Standard are 50% men who are single and 50% of
men who are in relationships with most of the men who are in relationships being married.