 Unlock Your FULL Potential as a Man and Become the COMPLETE Package With
The Standard.
Become ELITE, Become EXCLUSIVE, Become THE STANDARD
Imagine being a part of an EXCLUSIVE network of men, with access to HIGH-LEVEL masterminds, PRIVATE UPSCALE events, INDUSTRY EXPERTS in both FITNESS and STYLE, more INCOME, more EMOTIONAL INTELLIGIENCE and a STEP BY STEP Blueprint on how to achieve all of this with
DIRECT ACCESS to the People who HAVE.

Joseph Hines & Hafeez Baoku
The Standard - Founders
What is the Standard?
The Standard is an EXCLUSIVE private members-only community that supports you into becoming a 1% man by providing the tools needed to unlock your full potential physically, emotionally, spiritually, and financially.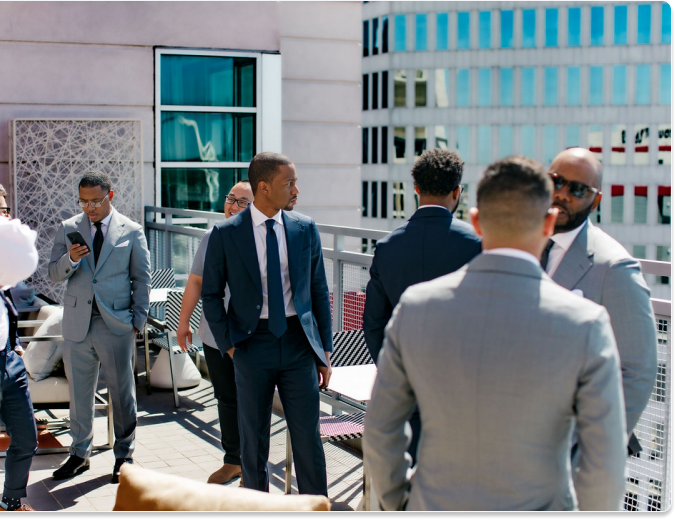 Achieve your goals
By working alongside like-minded men committed to excellence, you will find yourself setting The Standard as opposed to being standard.
Get in the best shape of your life

Tap into your masculinity

Improve your image
JOIN NOW
How does it work?
The Standard is an International network of high-performing
men and INDUSTRY LEADERS looking to instantly connect with those who want to embody excellence, and get to the NEXT LEVEL by going through our 3 Step 30-Day Transformation.
Join The Community

Embody Excellence

State your Misson

Get to the NEXT LEVEL

Immediate Direct Support

Get Accountability from Experts

On-board with us!

Join NOW to get IMMEDIATE assistance
You Will Have ACCESS To

The Standard Library
Houses all of our educational content from look books to courses to guides that you can enjoy on-demand.
Exclusive Events
We travel across the world and do private seminar events where we allow for the community to come and network in person as well as invite top level influencers for our community to network with.

Private Weekend Experiences
3-day event jam packed with luxury experiences, in person mentorship, goal setting and HIGH LEVEL celebration of life.
Exclusive Network of Men
Upon joining you receive access to our private, exclusive community of extraordinary men from around the world and in your immediate area.
The Standard Masterclass Mondays
"Every Monday we have industry experts and leaders from within our community teach on a topic that they are proficient at. Not only are these sessions recorder for members and stored for 24/7 access but all instructors of these courses are available for any clarifications or help on anything taught within the course."
How to become financially free before 30
The Art of the Gig: how to build a Side Hustle
Real Estate 101: How to acquire your first property
Investing like a pro: How to build your long term stock Portfolio
Becoming the best you: How to build your dream physique
High Ticket Sales 101: How to break in and break the bank

And many more...
ARE YOU BIG ON EXCLUSIVE COMMUNITIES?
Gain ACCOUNTABILITY and LOCAL support from INDUSTRY EXPERTS

Community and BROTHERHOOD to share trials and tribulations with

Ability to meet TOP INFLUENCERS in the WORLD in person

Be around other HIGH-PERFORMING and AMBITIOUS men
ARE YOU BIG ON PRIVATE EXPERIENCES?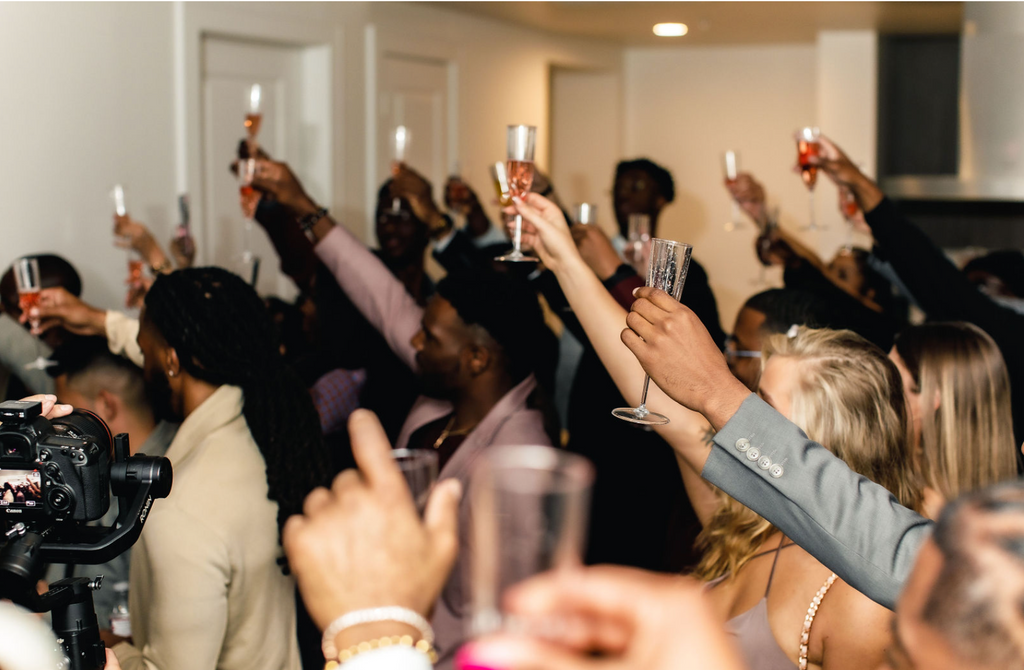 Gain ACCESS to EXCLUSIVE LUXURY EVENTS

Experience PRIVATE YACHTS, MANSIONS and PENTHOUSES

Travel to EXCLUSIVE DESTINATIONS and PRIVATE CLUBS around the world
ARE YOU BIG ON KNOWLEDGE AND WISDOM?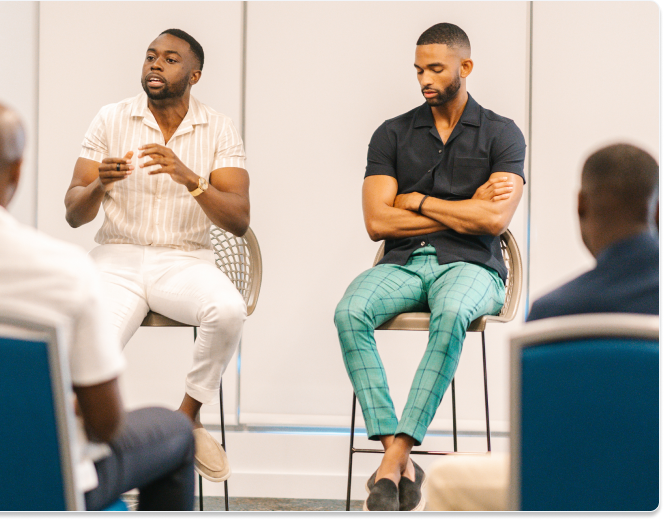 Learn, MASTER and develop new soft and hard skills

Gather info from INDUSTRY EXPERTS in MULTIPLE INDUSTRIES

Gain ACCESS to our 24-hour
STANDARD LIBRARY which houses around the clock educational content which is ALWAYS being updated by the community

Tap into a BIGGER PICTURE and transition out of work you no longer want to do
Don't just take our word for it,
see and hear from men who are
already WINNING in the Community
JOIN NOW
Testimonials
FITNESS
Ryan B.
"The Standard is a phenomenal community of like-minded, driven men committed to excellence. When I originally tapped into the Standard, I was 5' 8", over 200lb overweight, 25% body fat, registering with hypertension blood pressure (170/120), Via The Standard however, I was able to meet a crew of like-minded brothers committed to putting in the work. Presently, I am now 5' 8", 160lb, 8% body fat, PR'ing 325lb squats working on pushing my strength even further than it has ever gone before, and have a completely recharged outlook on life"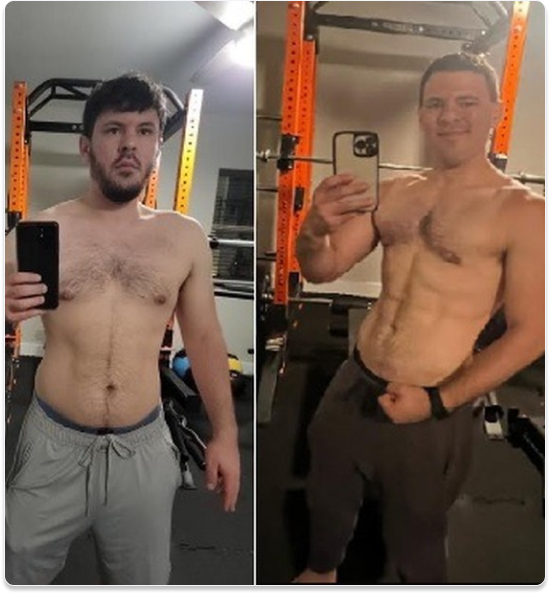 JR Garcia
"The Standard has helped me get locked in with brothers who can hold me accountable and give me the tools and accountability necessary to help me get in my best shape"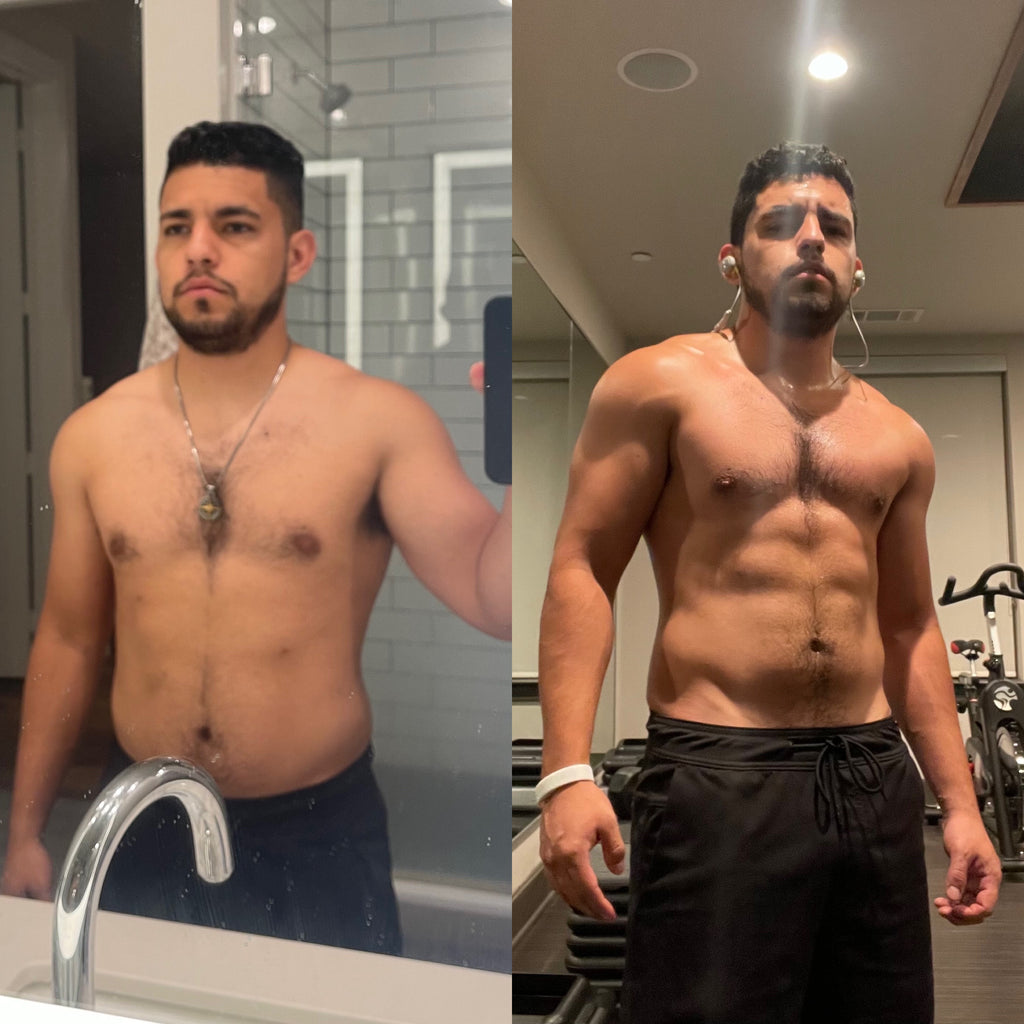 Nick Caldera
"I took The Standard 60-day challenged for the Miami Experience to get in my best shape. Having other guys go along the process with me as well as fitness experts in the group who could assist me was vital in my success"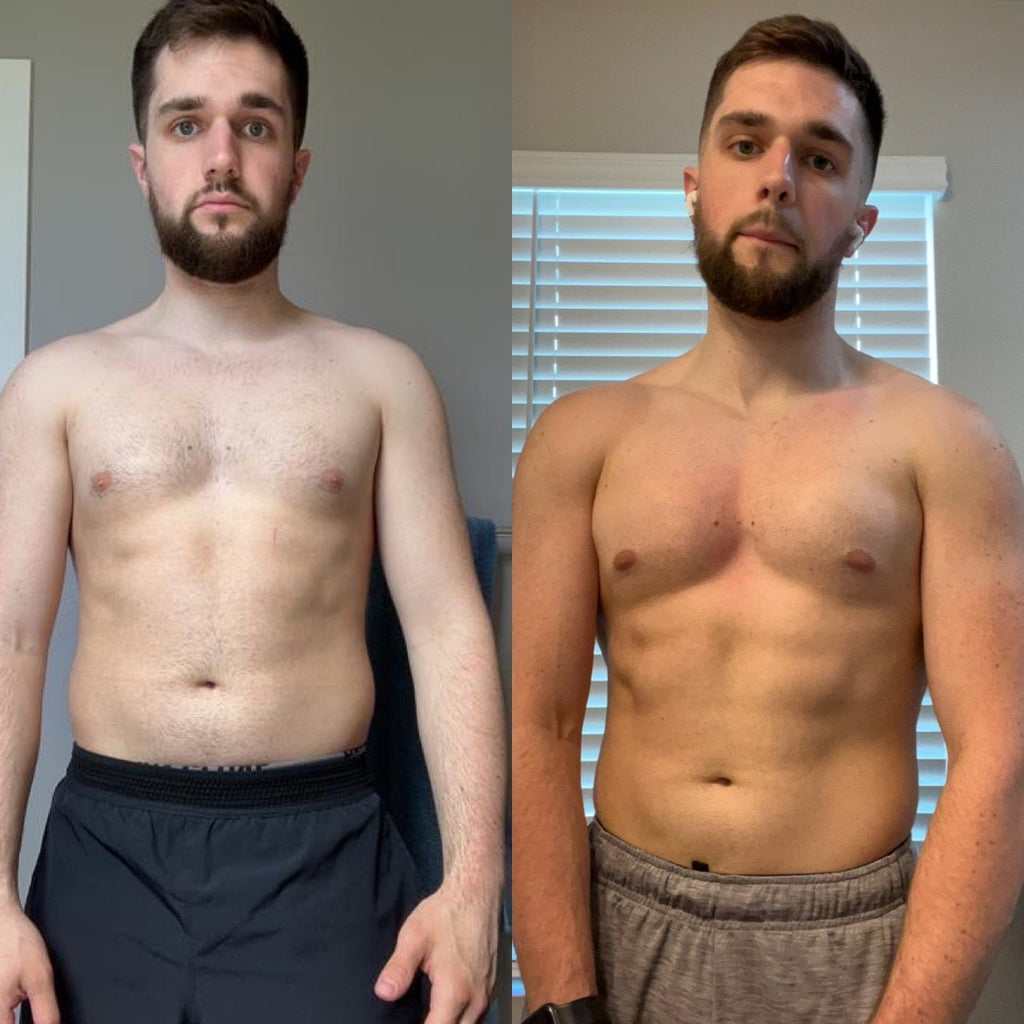 FINANCE
Sam L.
"Since Joining the Standard I was able to close out a 4 million dollar sales deal as well as get my book in all major New York libraries through connecting with one of the members in The Standard "Monnerro" who was able to help facilitate the deal through his connections. Your Network is Truly your Networth"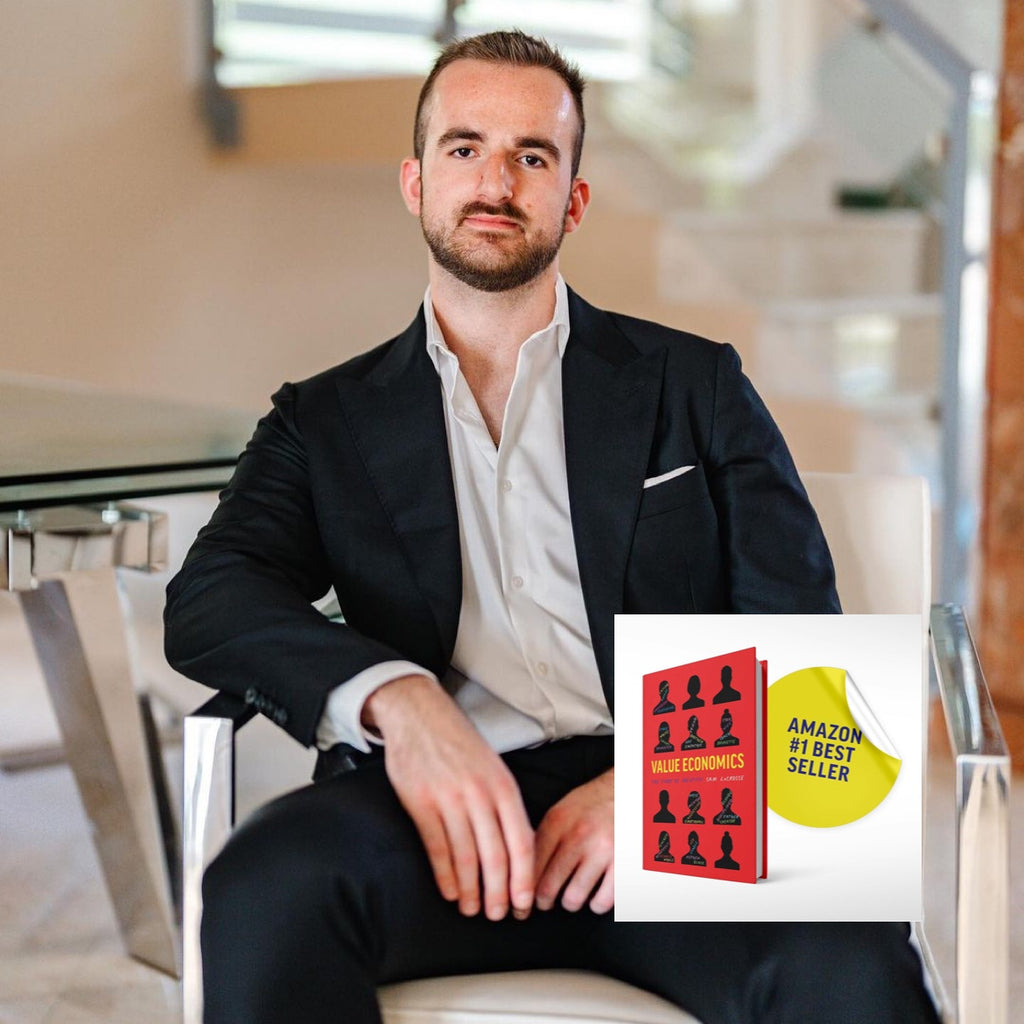 Dalton D.
"Im proud to announce that since joining The standard my networth has passed 100k this month"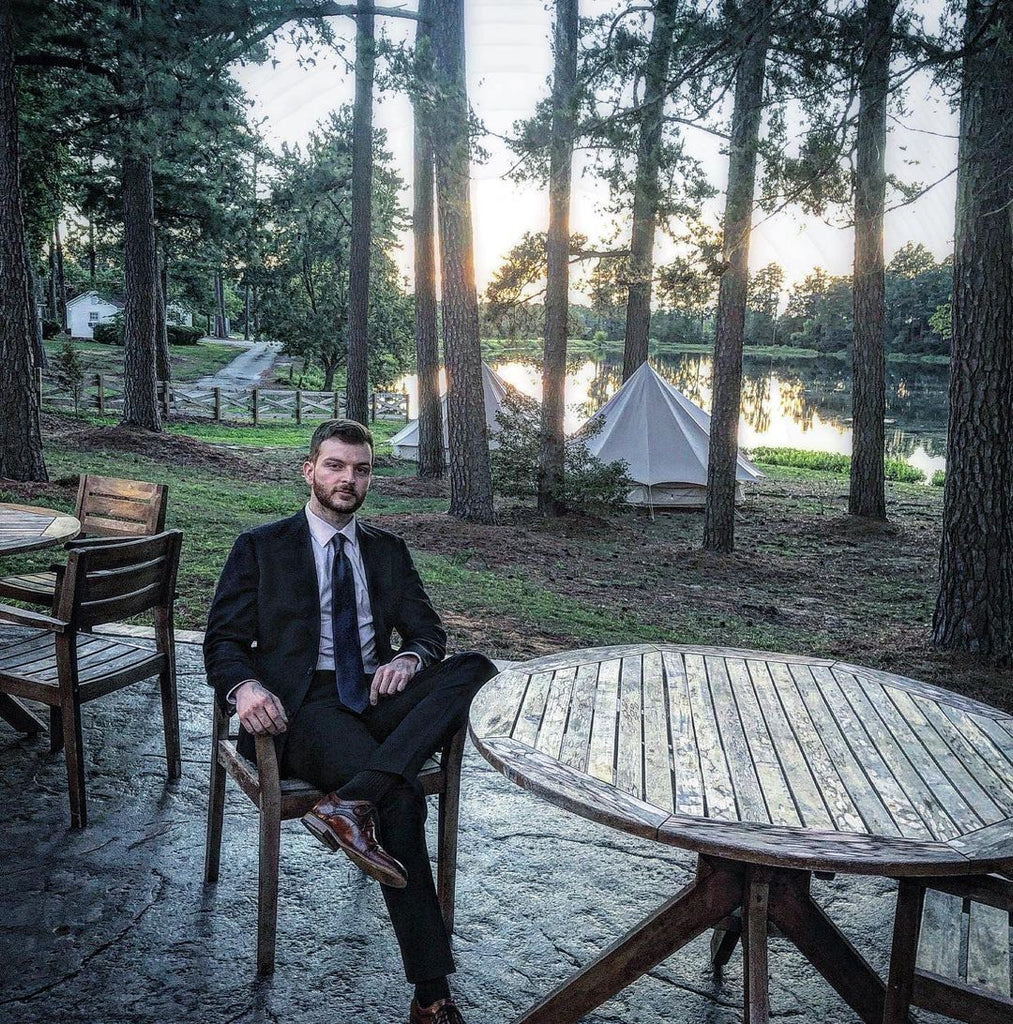 FASHION
Andre L.
"The Standard and Perception Economics, in particular, has completely altered my view on appearance. The way I dress and how people perceive me now reflects the mindset that everyone knew I had. Thank you for assisting me in communicating effectively through my style while helping me get one step closer towards excellence!"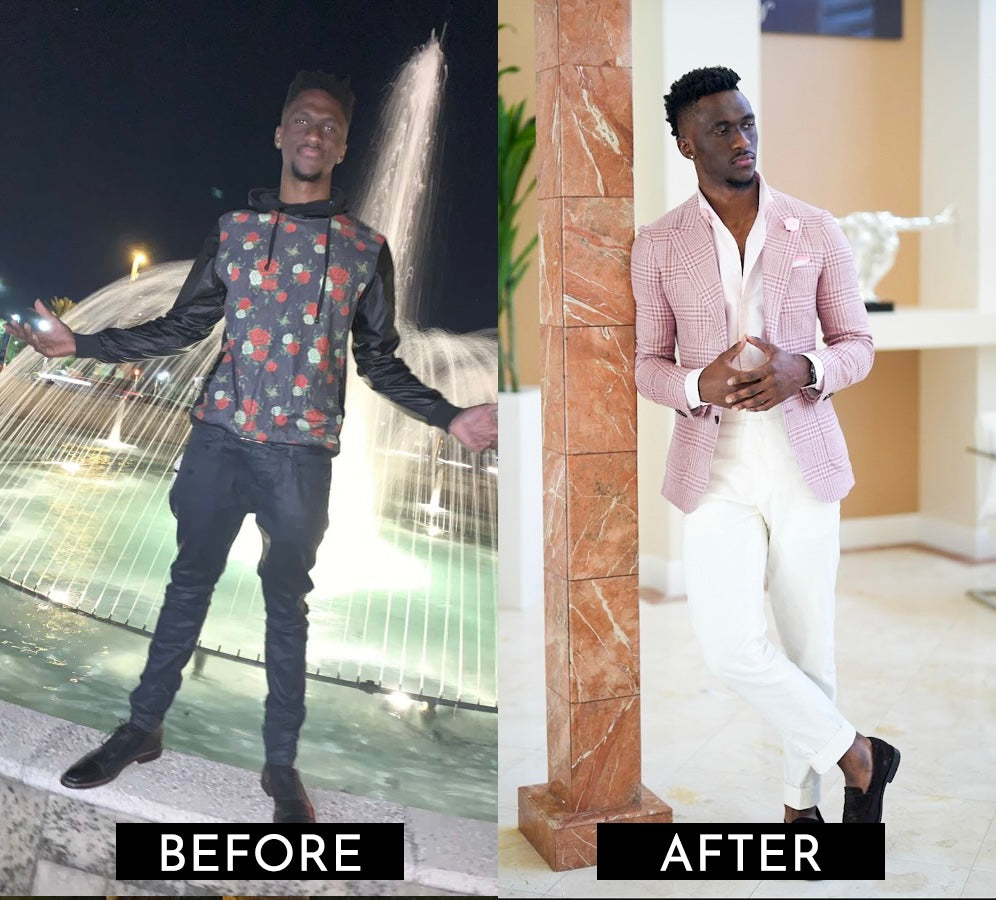 JR Garcia
"The concept of perception economics teaches the importance of how my self image plays a major factor in how I'm viewed and interacted with by the world. By now aligning my self image with my highest aspirations of business and success, the world and everyone in it now starts to perceive me as if i am just that, now. And that truly makes a world of a difference"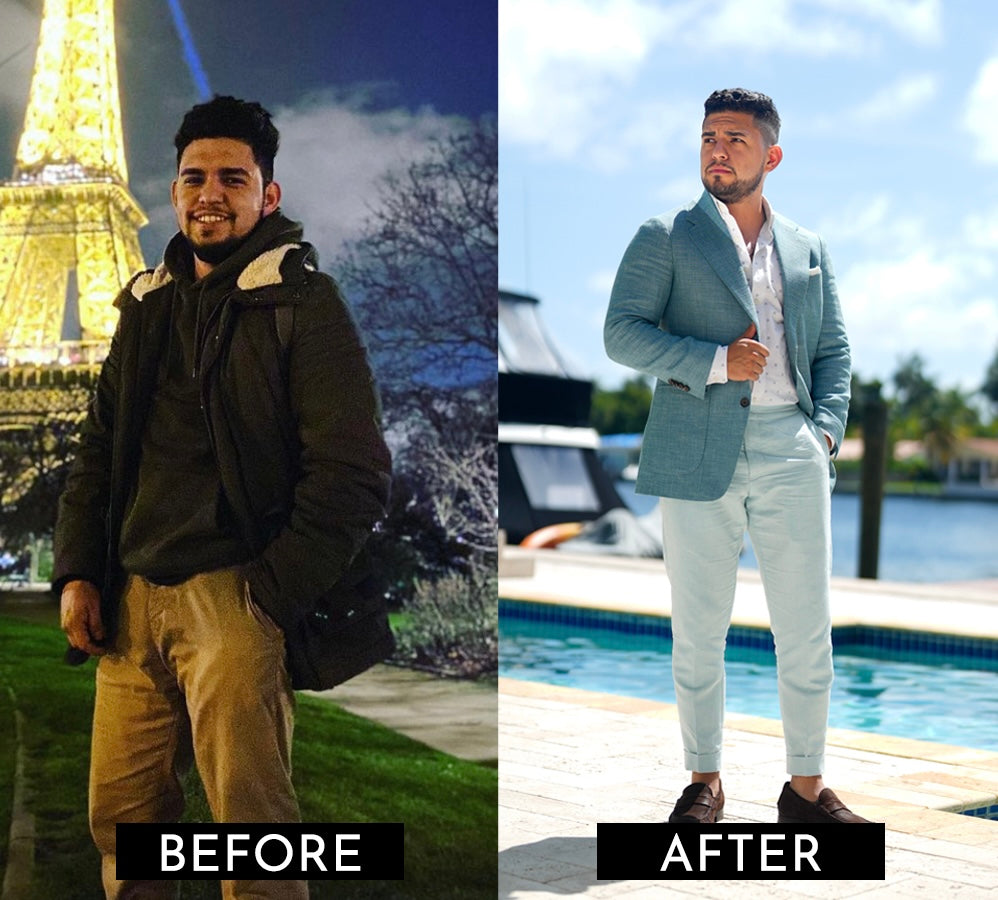 Dylan T.
"Learning the details of tailoring and the importance of image helped me completely revamp my wardrobe as well as my attention to detail"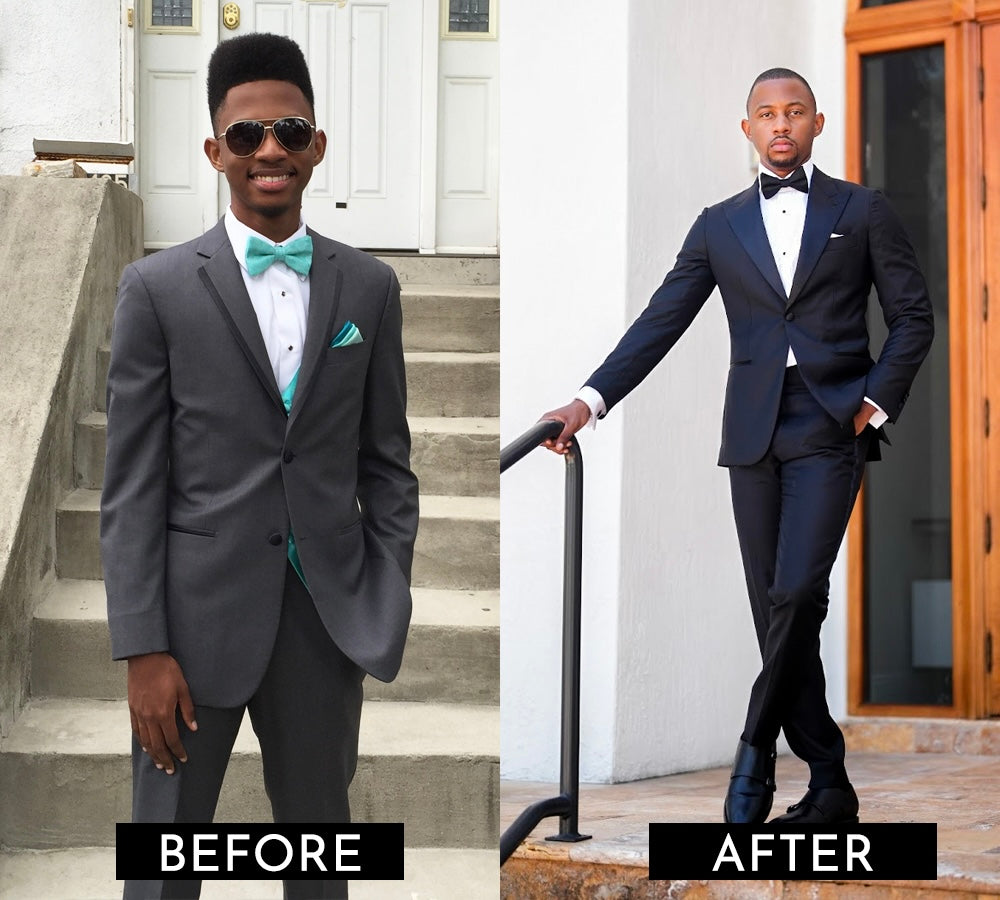 Who is The Standard For?
The Standard membership is right for you...
If you are SERIOUS not just CURIOUS about how to take your income to 6 figures plus


If you are ready to be a part of an EXCLUSIVE-HIGH PERFORMING community


If you want to be around INDUSTRY-EXPERTS


If you are ready to take your image to the NEXT LEVEL and brand yourself


If you are ready to discover how to attract the women of your DREAMS by being the COMPLETE package


If you hate complacency and are ready to MAX OUT in every area of your life


If you are willing to play an ACTIVE role in upholding a community of excellence


If you desire to leave a lasting LEGACY

JOIN NOW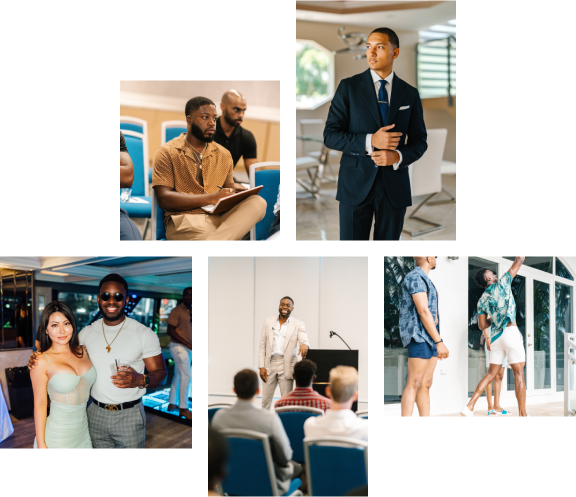 How Do We Achieve This?
"If you want to go fast you travel by yourself, if you want to go far travel with others."
When it comes to seeing the results of an elite, there is no substitute for community.
Let's imagine that you decided to change your social circle to include only men that talked about how to start a successful YouTube channel.
For 10-12 hours a day, all you and your friends would talk about is how to edit YouTube videos, the best times to post content, mistakes that other YouTubers made that you could avoid…
And let's say you did that for 10 years.

How successful could you be?
The answer is 103 MILLION subscribers and over 30 BILLION lifetime views.

For YouTube mastermind 'Mr. Beast', he didn't have to imagine this scenario.

Mr. Beast attributed ALL of his success to surrounding himself with the right people and his story had no small influence on the 'mission' of The Standard.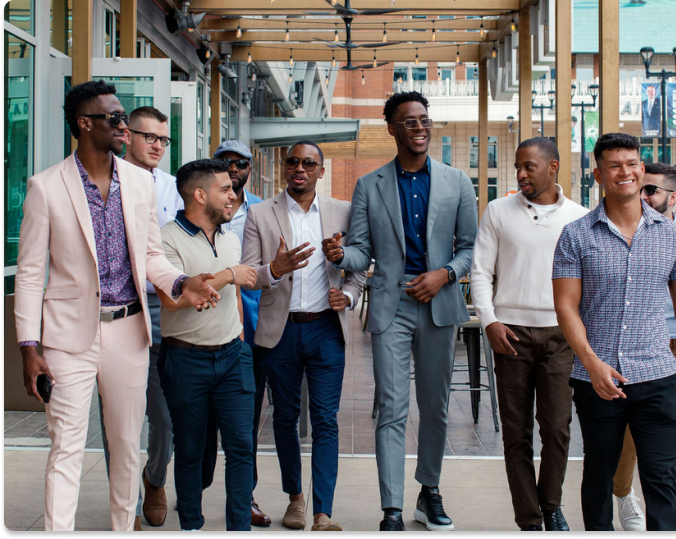 The Standard Missions Control
The Standard missions control is a built in system that incentivizes both member's and industry experts to help you achieve your goals which we call missions from Day 1 through our 3-step process.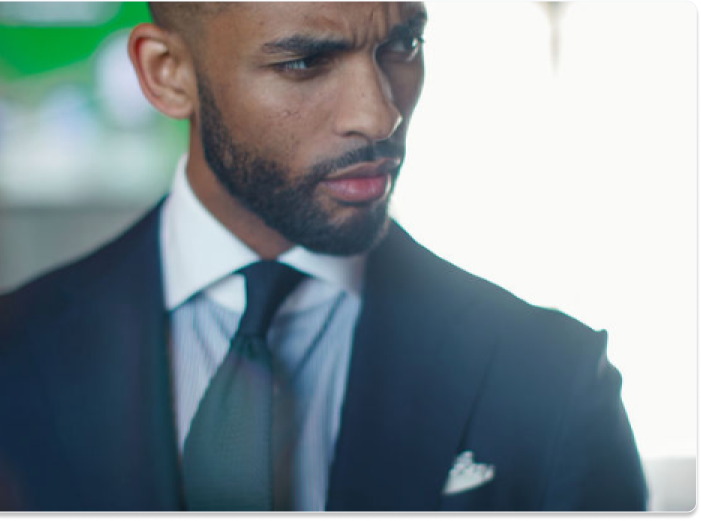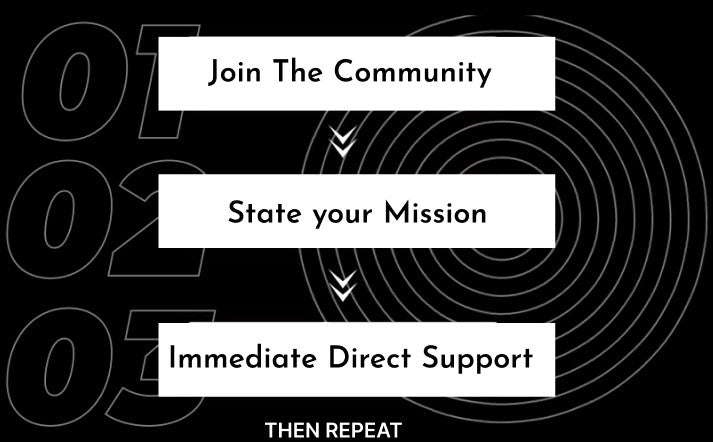 3 Fundamental Principles
Success is NOT a solo journey
Other people's experiences are valuable when looking to reduce the time it takes to complete a mission.
There is enough success out there for EVERY man willing to put in the work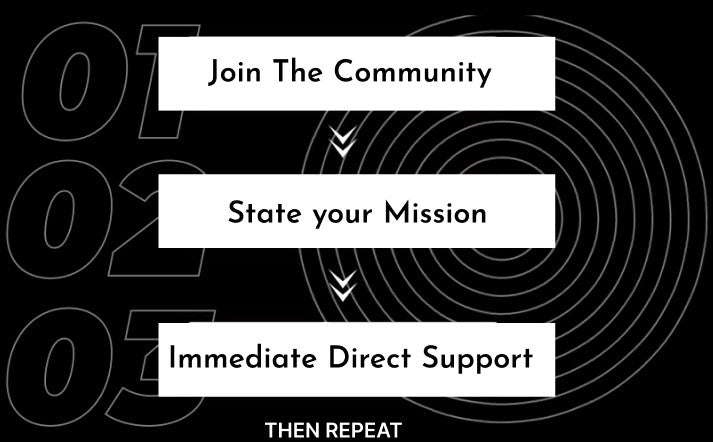 JOIN NOW

What is part of your membership?
The Standard Haymaker Suits
The Standard Masterclass Mondays
The Standard Membership Database
Exclusive Perception Economics Course
State of the Union Monthly Members Meeting
The Standard Library'
The Standard Exclusive Weekend Experiences
The Standard Regional Meetups
The Standard Missions Control
The Standard 1% Man Look book
The men that you associate with will either guide you to
your success or lead you to your failure.

Your The Standard Membership Breakdown
The Standard Library
$10,000 value
Perception Economics course
$1499 value
The Standard Lookbook
$299 value
The Standard Database
$5,000 value
value over
$16000+
FREQUENTLY ASKED QUESTIONS